Revolutionizing MBA Education: MBA ESG, a French Business School, and Ajeenkya D.Y. Patil University launch four innovative MBA programmes in Pune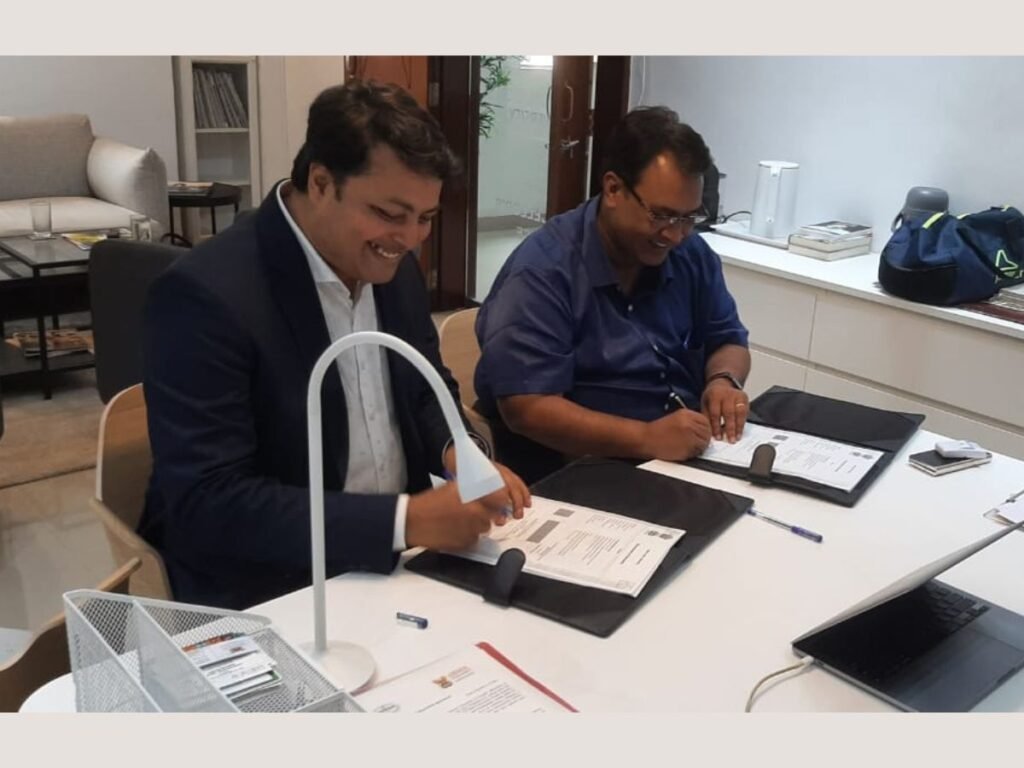 Pune (Maharashtra) [India], July 14: MBA ESG, a French Business School, is thrilled to introduce a series of innovative and industry-relevant MBA programmes in partnership with Ajeenkya D.Y. Patil University (ADYPU) in Pune. The four new MBA programmes are distinctive and carefully tailored to meet the diverse needs of industry and students. These MBA programmes are meticulously crafted to equip students with the essential skills and knowledge needed to thrive in evolving global industries catering to the ambitions of the MBA graduates as well as fulfilling aspirations of parents seeking top-quality education for their children. These programmes will empower the students with the expertise and acumen required to excel in their desired fields with best-in-class curriculum, French pedagogy, and industry resources.

With a dynamic blend of theoretical knowledge and hands-on learning experiences, ESG's MBA curriculum incorporates innovative pedagogical approach, including problem-based learning, international educational visit, experiential learning, live projects, and gamification, ensuring students gain practical experience and a deep understanding of real-world scenarios. Here's how the MBA ESG programmes stand out from the traditional programmes:
-Mentorship and Career Readiness
A core focal point of ESG's MBA programme is to offer graduates comprehensive mentoring to become subject matter experts while honing their soft skills to prepare them for operational and non-operational roles.

-Dual-certification
Graduates of these programmes will earn a prestigious degree from Ajeenkya DY Patil University, Pune and a globally acknowledged certificate from MBA ESG Paris, providing them with a competitive advantage in the international job market.

-Global exposure with Paris educational visit
Students have the unique opportunity to embark on a two-week educational visit to ESG Paris and other industry hubs in Paris, immersing themselves in experiential learning at a global level.
-International learning opportunities:
French pedagogy and French faculty upto 25% of curriculum for all MBA ESG programmes is delivered by a blend of French Faculty and international sectoral experts ensuring students gain an international perspective and global learning experience.
-Action research
As an integral part of the MBA programme, students undertake many different projects with main emphasis on their master thesis/ consulting project/ industry report for a period of 45 days while are placed within the setting of company, enabling real-time learning and application of their knowledge.

-Applied and dynamic learning approach
The MBA programmes incorporate a variety of pedagogical methods, including case study models, problem solving based learning, experiential and real time learning with industry projects, masterclasses, and workshops to ensure that students gain practical experience.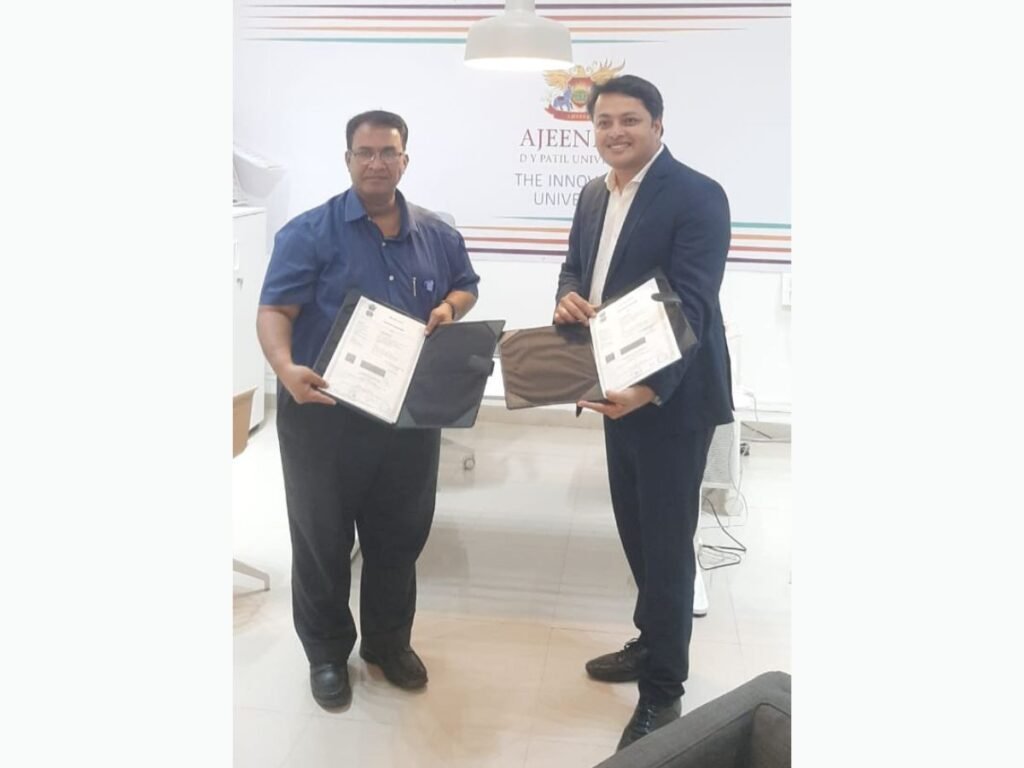 "In our aim to focus on the sectors that are fast evolving and dynamic in nature, the launch of these future-friendly MBA ESG programmes at Ajeenkya DY Patil University, Pune are interdisciplinary, and application focused. They are designed to empower a new generation of learners who will grow to take advantages of the opportunities with the amalgamation of management, science, and technology" said Hrridaysh Deshpande, Vice-Chancellor of Ajeenkya DY Patil University.
"The launch of these new MBA ESG programmes in Pune signifies our commitment towards providing quality education and equipping students with the skills needed to thrive in the rapid changing job market" said Anup Sasidharan, CEO iNurutre Galileo. "We believe these programmes will help students build a strong foundation in their chosen field and prepare them for leadership roles, both in India and internationally''.
The four specialized MBA programmes by MBA ESG and Ajeenkya D.Y. Patil University in Pune, cater to various industries:
 
 1. MBA Sports Management
 2. MBA Data Science and Artificial Intelligence
 3. MBA E-commerce, Logistics and Supply Chain Management
 4. MBA International Business
MBA ESG, Paris, is a leading French Business School ranked top 20 in Europe and among top 4 in the Paris. With its lineage that spans over 35 years with 22,000+ alumni across the globe, MBA ESG focused to transform students into job-ready professionals who can adapt to the ever-changing environment of the business world. 21 of their courses hold Qualiopi certification and the business school is a trusted choice of more than 1700 companies globally.
Ajeenkya D.Y. Patil University is a distinguished and accredited university in Pune, recognized for its commitment to excellence. The university holds prestigious awards such as Innovation Hub ISO 140001-2015 Certified University and ISO 500001-2018 Certified University and boasts a network of 200+ hiring partners.
Media Contact: Aspire Communications Mrs. Varsha Marathe 9370220270
If you have any objection to this press release content, kindly contact pr.error.rectification@gmail.com to notify us. We will respond and rectify the situation in the next 24 hours.