Promoting Better LGBTQ+ Mental Health and Well-Being, An Event to Foster Inclusivity and Empowerment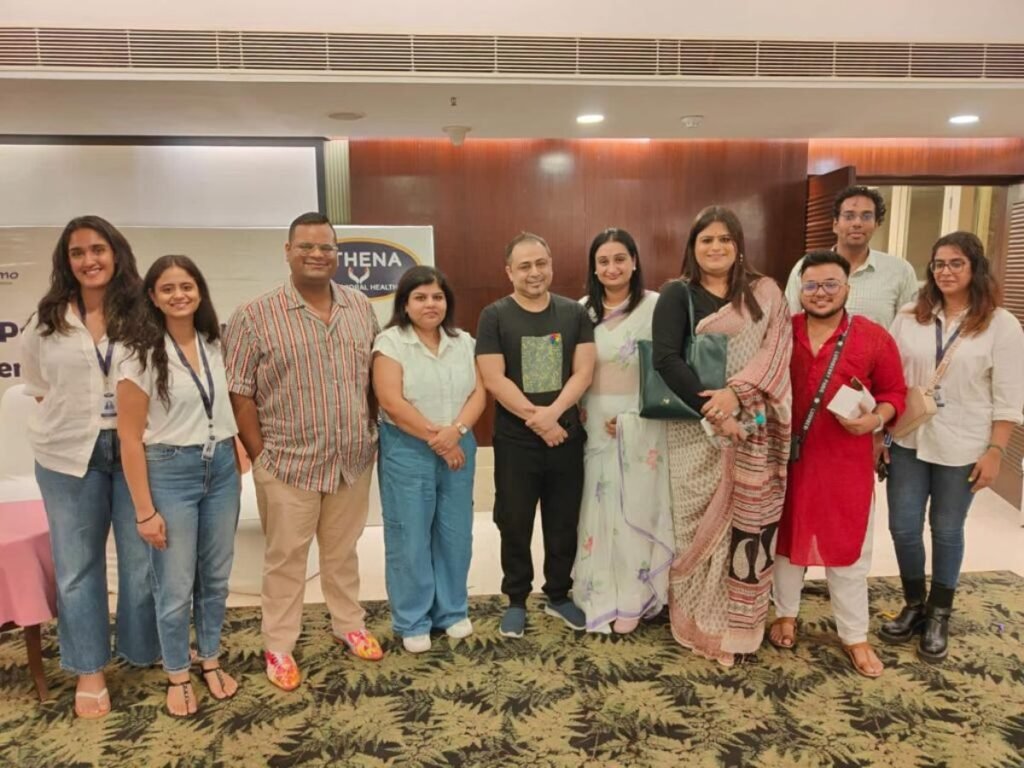 New Delhi (India), July 24: Athena Behavioral Health (ABH) proudly organized a carnival event, "Promoting Better LGBTQ+ Mental Health and Well-Being," on July 15, 2023 at The Muse Sarovar Portico in collaboration with Bellissimo Team. The event aimed to create a safe and supportive environment for the LGBTQ+ community, focusing on their mental health, inclusivity, and empowerment. ABH recognizes the marginalization faced by the LGBTQ+ community and is committed to promoting their well-being and fostering a sense of belonging through this transformative event.
The event featured a diverse range of speakers from prominent walks of life who shared their experiences, insights, and expertise on LGBTQ+ mental health and well-being. The speakers included influential LGBTQ+ advocates, mental health professionals, and community leaders who have dedicated themselves to uplifting and supporting the LGBTQ+ community. The speaker panel comprised Devika Manglamukhi, Advisor to Transgender Welfare Board, UP Govt; Damini Sinha, activist, co-author, and public speaker in the field of transgender inclusion, awareness, and empowerment; and Dr. Charu Dutt Arora, social entrepreneur and LGBTQ community health issue advocate.
In addition to the enlightening talks, the event offered engaging theatre workshop by Vatsla Khera, theatre and visual artist and entrepreneur. The workshop was designed to provide practical tools, strategies, and resources for enhancing mental health and overall well-being in the LGBTQ+ community. The workshop covered topics such as self-care practices, navigating societal challenges, building resilience, and promoting healthy relationships.
Creating a safe space for networking and fostering connections was a significant aspect of the event. Attendees had the opportunity to connect with like-minded individuals, share their stories, and build supportive relationships within the LGBTQ+ community. Athena strongly believes that building strong community ties and support networks is vital for promoting mental health and empowerment.
Participant also had the chance to enjoy captivating dance performances by Gagandeep Sharma, India's first Tanoura dancer. The different expressive arts counters encouraged the participants to express themselves freely. Carnival games and interactive activities added a touch of fun, allowing participants to unwind, engage with others, celebrate the diversity of the LGBTQ+ community, and experience the joy of communal celebration.
"We are thrilled to organize the 'Promoting Better LGBTQ+ Mental Health and Well-Being' event," said Dr. Shradha Malik, Founder of Athena Behavioral Health. "We recognize the challenges faced by the LGBTQ+ community and the importance of creating spaces that prioritize their mental health and overall well-being. This event will serve as a platform for education, connection, and celebration, fostering a sense of empowerment and belonging within the community. By coming together at such platforms, we can create a stronger, more inclusive society that values and uplifts the mental health and well-being of all individuals."
If you have any objection to this press release content, kindly contact pr.error.rectification@gmail.com to notify us. We will respond and rectify the situation in the next 24 hours.