Early Warning Signs: Detecting Cardiovascular Risk with Automatic ABI, TBI, and PVR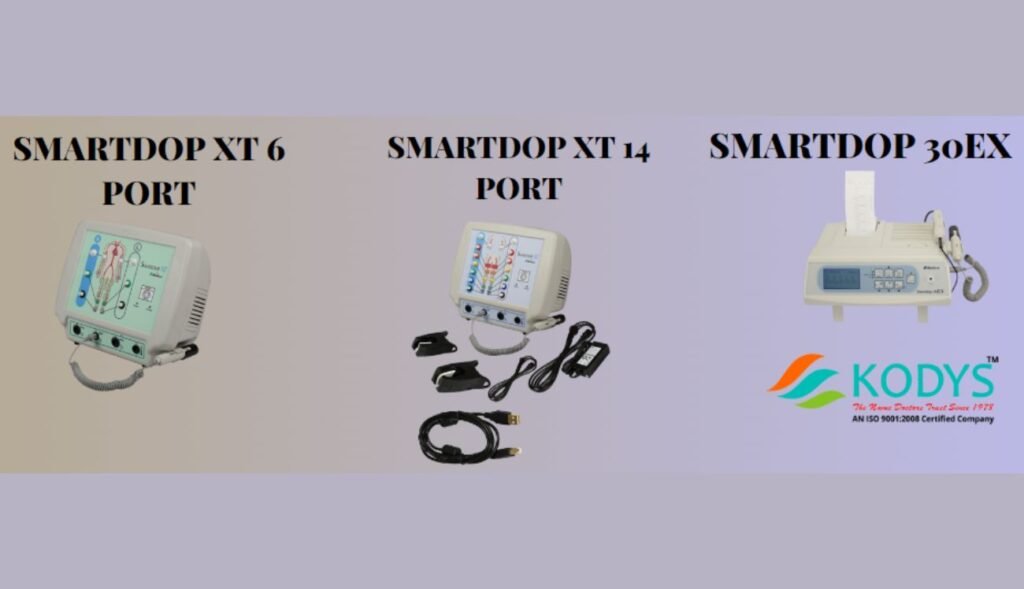 Chennai (Tamil Nadu), August 25: Determination of Ankle-Brachial Index (ABI), Toe-Brachial Index (TBI), and Pulse Volume Recording (PVR) is an important aspect of cardiovascular risk assessment. These indices provide valuable information about blood flow and arterial health, allowing healthcare professionals to identify individuals at risk for various cardiovascular conditions, such as peripheral artery disease (PAD) and atherosclerosis.
Ankle-Brachial Index (ABI)
ABI is the ratio of the systolic blood pressure at the ankle to that in the arm. A low ABI value suggests reduced blood flow to the legs, indicating potential arterial blockages or atherosclerosis.
Toe-Brachial Index (TBI)
TBI measures the ratio of systolic blood pressure in the toe to that in the arm. TBI is especially helpful for individuals with diabetes or renal disease. A low TBI value indicates poor blood flow to the toes and may indicate underlying arterial issues.
Pulse Volume Recording (PVR)
PVR involves measuring changes in blood volume within a limb using cuffs and sensors. It provides information about the pulse waveform and blood flow patterns. Abnormal PVR patterns can indicate vascular disease, including arterial stenosis, occlusion, or other forms of vascular dysfunction.
Automatic measurement of ABI, TBI, and PVR
Automating the measurement and analysis of ABI, TBI, and PVR can enhance the efficiency and accuracy of risk detection.
Kody Medicals offers a range of systems – Hadeco Smartdop XT 6 Port, Hadeco Smartdop XT 14 Port, and Smartdop 30EX – for automatic ABI, TBI, and PVR measurement that are user friendly and easy to use.
Hadeco Smartdop XT 6 Port and Hadeco Smartdop XT 14 Port are fully automatic total vascular testing systems for ABI and TBI studies that work with Windows software. The systems provide automated blood pressure & pulse volume measurements for up to 6 sites and 14 sites, respectively, with a simple one-button operation.
Smartdop 45, Bidop 7 and Bidop ES100V3 are compact bidirectional vascular Dopplers for quick and accurate measurement of ABI and TBI. It has a real-time waveform LCD and integrated printer, color display and LCD display with a software interface for documentation. Add-ons include a PPG probe for toe pressures and Smart-V-Link vascular software. These dopplers are handheld in nature, and it is useful in the diagnosis of patients in camps.
Automated ABI, TBI, and PVR measurements obtained using such automated equipment help healthcare professionals make informed decisions by interpreting the results along with other clinical factors. Early detection of the warning signs of cardiovascular risk can go a long way in effective patient management and treatment.
If you have any objection to this press release content, kindly contact pr.error.rectification[at]gmail.com to notify us. We will respond and rectify the situation in the next 24 hours.