Scitron Launches An Encouraging New Campaign, "Suno Khudki Karo Khudki," For Fitness Enthusiasts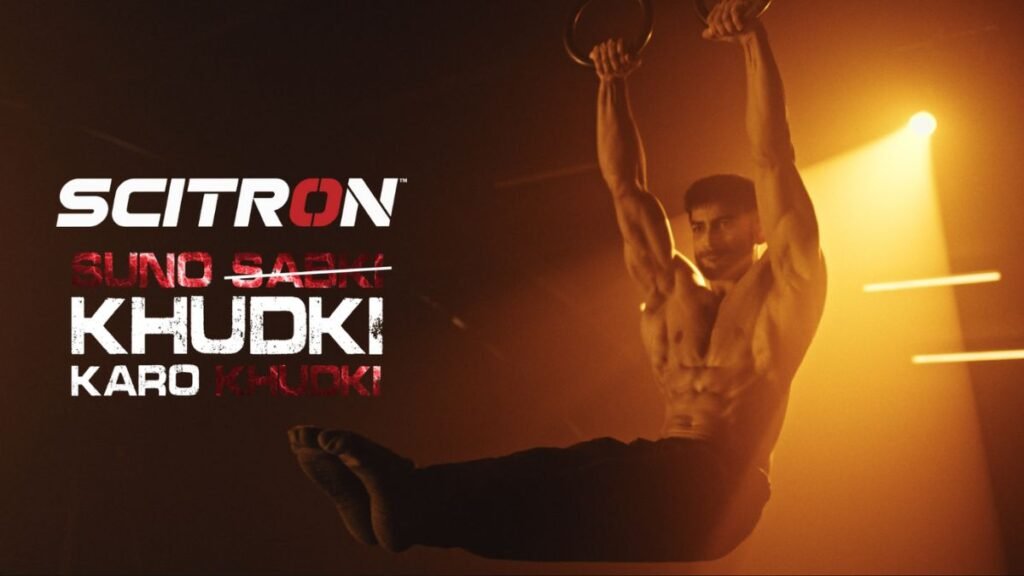 The campaign challenges people to listen to their inner voice and take action
Mumbai (Maharashtra) [India], August 26: Scitron's newly launched ad campaign, "Suno Khudki, Karo Khudki," supports fitness enthusiasts on their journey to achieving their goals. The campaign aims to juxtapose the idea of how liberating choosing your own path of fitness is, regardless of what others may think.
The campaign features Kritarth Chauhan, National Callisthenics Champion (2020, 2022), who is continuously stuck in the loop of listening to society until one day, he stops and decides to listen to his inner voice and pursue his passion, which is fitness and choose Calisthenics as a career, and does not listen to the noise of society. He was aware of the fact that calisthenics is not a natural career option because it's not even an internationally recognised sport with no official competitions or private leagues. But he still went forward and listened to himself without knowing how it was going to turn out. He continues to listen to himself today, and Scitron continues to support such people.
The video is set to a motivational voiceover and empowering soundtrack and features visuals that artfully denote the dilemma and pathos. But once he breaks the continuity loop, that is when, in the video, you will see professional-level calisthenics shots and a confident Kritarth evolving, doing what he most likes.
Watch the video here:
Callisthenics is a full-body workout that can be done anywhere with no equipment. It's a very challenging sport. It's not just about being able to do a few tricks; it's about strength, endurance, and flexibility.
On the launch of the campaign, Ravi Rohra, Founder of Scitron, affirmed, "We are excited to launch the 'Suno Khudki Karo Khudki' campaign, and we believe that everyone has the potential to achieve their fitness goals, and Scitron helps them reach their full potential. The campaign is a great reminder to listen to your inner voice and to do your own thing, which is so important to lead a happy life."
On the association in the campaign, Kritarth Chauhan said, "I am proud to be a part of the 'Suno Khudki Karo Khudki' campaign. I believe that calisthenics is a great way to get fit and healthy, and I want to encourage more people to try it out. I also want to raise awareness about the fact that calisthenics is a legitimate sport that deserves more recognition. Calisthenics currently lacks recognition in national or international competitions as a legitimate sport on the global stage. However, it is important for everyone to understand that this sport has its own set of regulations and is one of the most intense in existence. I'm hoping that this campaign will change people's opinions on calisthenics and lead to its eventual entry into the Olympics. If that happens, I'm sure Scitron will undoubtedly be there to support me."
The campaign has received a resoundingly positive response from followers and viewers. The campaign has garnered over 5M views and hundreds of personal stories from fitness enthusiasts. Scitron has taken the high road by featuring these stories on its website, giving them the respect they deserve. Moreover, they aim to seek authentic stories from individuals who have embraced their true calling and pursued their passions.
The campaign has also inspired many people to start their own fitness journeys. In the comments section, users have shared their goals and how the campaign has helped them stay motivated. These stories will show you what is possible and get you pumped up.
Satya Naidu:
https://www.instagram.com/reel/CvkBQwfpzDi/?igshid=MzRlODBiNWFlZA==
Snehdeep Pradhan:
https://www.instagram.com/reel/Cvrgk_nsxn-/?igshid=MzRlODBiNWFlZA==
Shivam Sharma:
ttps://www.instagram.com/reel/Cvuv3FIO255/?igshid=MzRlODBiNWFlZA==
Vikas Sharma:
ttps://www.instagram.com/reel/Cvy5tB4hB3v/?igshid=MzRlODBiNWFlZA==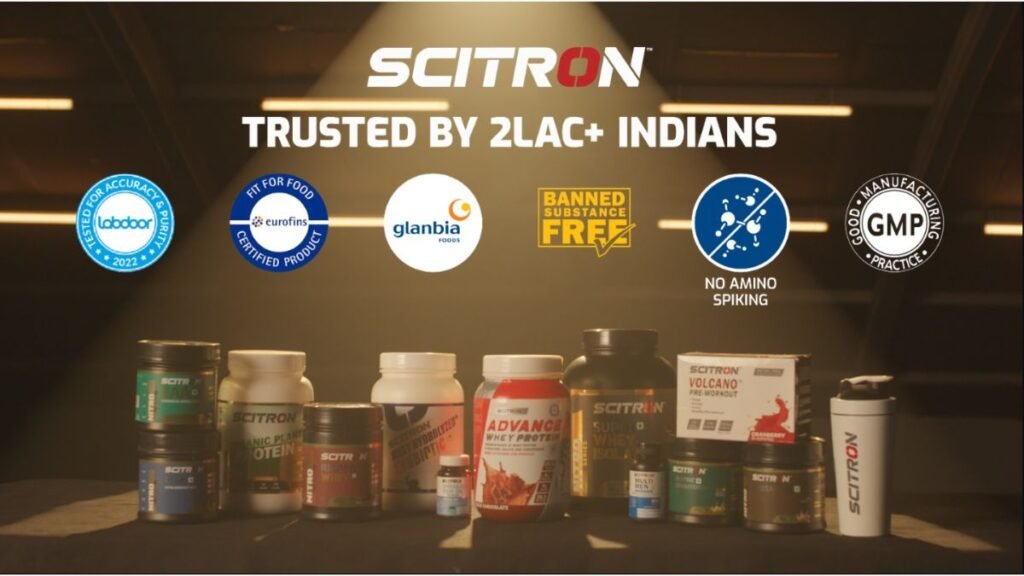 On the launch of the campaign "The 'Suno Khudki Karo Khudki' Rahul Rohra, Marketing Head, Scitron affirmed, "Has the potential to make people understand what importance listening to oneself holds. And to support people in this decision, Scitron stands strong with them in achieving their goals and dreams."
Saurabh Pacheriwal, Captain and co-founder at Gemius Studio Pvt. Ltd., said, "We have launched a lot of campaigns for Scitron, and 'Suno Khudki Karo Khudki' is another special campaign. Scitron has always been a propagator of supporting people's journeys by being their trusted nutrition partner, and this communication is well put across through the campaign."
Scitron is a leading nutrition brand in India that is committed to providing high-quality products that support people's fitness goals. The company has a wide range of products to choose from, including protein powders, pre-workout supplements, multivitamins, and many more.
Scitron ranks among the top 3 Indian supplements on Labdoor and is also Eurofins certified. It is awarded as the fastest-growing company by Industry Outlook in India and is also recognised as one of the Top 10 Alternative Foods and Protein Startups for 2023. It also has an in-house lab that tests all of its products to ensure that they are safe and effective. In just a span of 4 years, Scitron has been able to gain the trust of more than 2.5 lakh people.
With all these certifications and awards, the brand is truly a game-changer in the industry, not only in regard to supporting and mentioning the importance of the organic press in spreading the word about calisthenics and giving it a push but also on the grounds that it has proven to be a great support for people to listen to themselves more than society.
If you have any objection to this press release content, kindly contact pr.error.rectification[at]gmail.com to notify us. We will respond and rectify the situation in the next 24 hours.