Introducing Nari'yal: The Revolutionary Coconut-Based Skincare Brand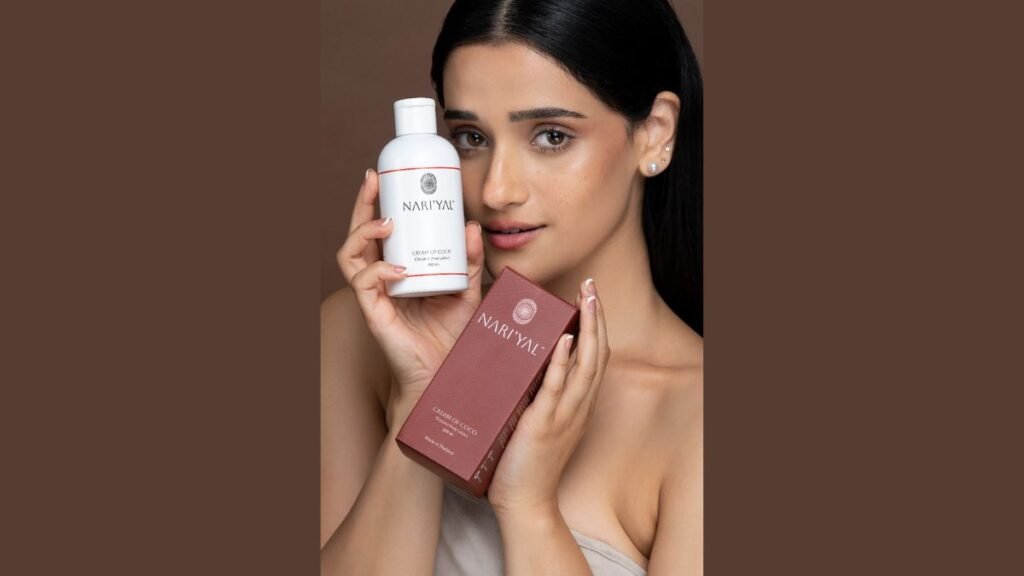 Additionally, the brand's patented coconuts, exclusively cultivated in Thai farms, ensure that customers receive only the best quality ingredients for their skincare regimen.
In a saturated market dominated by various skincare products, Nari'yal Cosmetics has emerged as a breath of fresh air with its unique range of coconut-based skincare essentials. Led by young entrepreneur Bhumesh Patel, this up-and-coming brand has taken the beauty industry by storm, offering three essential products that harness the power of patented coconuts grown in Thailand.
Coined after the Hindi word for coconut, Nari'yal's skincare line takes advantage of the numerous benefits associated with this tropical fruit. The main ingredient, coconut, is known for its exceptional Moisturizing properties, making it an ideal choice for those seeking optimal skin hydration.
The three signature products offered by Nari'yal are formulated to cater to a wide range of skincare needs and concerns. The first is a Body Brightening Oil Serum infused with coconut extracts, renowned for its ability to replenish and rejuvenate the skin. This cream provides a much-needed moisture boost, leaving the skin hydrated, radiant, and youthful.
Next in the lineup is a nourishing Cream of Coco Body Lotion that deeply hydrates the skin, delivering a silky-smooth finish. Packed with essential nutrients derived from coconut, this lotion works wonders on dry and dull skin, restoring its natural glow and suppleness. With its lightweight and non-greasy formula, this product has quickly become a must-have for those seeking all-day hydration.
The final product from Nari'yal is a Pore Blaster Face Wash that brings out the best in every strand. here the power of coconut takes center stage in revolutionizing your skincare routine. Immerse yourself in a refreshing blend of natural coconut extracts meticulously sourced from traditional Thai farms, as this face wash effortlessly transforms your daily cleansing into a blissful beauty ritual.
Enriched with the goodness of coconut, this formulation works harmoniously to deeply cleanse, purify, and rejuvenate your skin, leaving you with a radiant, smooth complexion that glows with vitality. Embrace the authentic essence of Indian and Thai traditions as you indulge in the delicate aroma and nurturing properties of coconut, making the Pore Blaster Face Wash an invigorating treat for your skin.
Bhumesh Patel, the brains behind Nari'yal Cosmetics, is a young entrepreneur who believes in the power of nature to transform the beauty world. With his innovative approach and dedication to creating quality products, Patel aims to revolutionize the industry by harnessing the potential of natural ingredients.
Looking forward, Nari'yal has exciting plans for the second half of 2023, with a range of new products set to be launched. Patel's devotion to research and development ensures that customers can expect even more exceptional skincare essentials that continue to utilize the phenomenal benefits of coconut.
To make these incredible products easily accessible to all, Nari'yal has partnered with popular e-commerce websites such as Amazon and Flipkart. Customers can conveniently purchase their favorite Nari'yal products with just a few clicks, giving them an opportunity to experience the wonders of coconut-based skincare.
As consumers increasingly prioritize natural and sustainable beauty options, Nari'yal stands at the forefront of this movement. With its range of coconut-infused skincare essentials, this innovative brand offers a refreshing solution to achieving healthy, glowing skin. Explore the power of coconuts and indulge in Nari'yal's sublime products for a truly transformative skincare experience.
If you have any objection to this press release content, kindly contact pr.error.rectification[at]gmail.com to notify us. We will respond and rectify the situation in the next 24 hours.