MD of Jamboree Education Vineet Gupta says: Global Degree Recognition is a major welcoming step for students and the workforce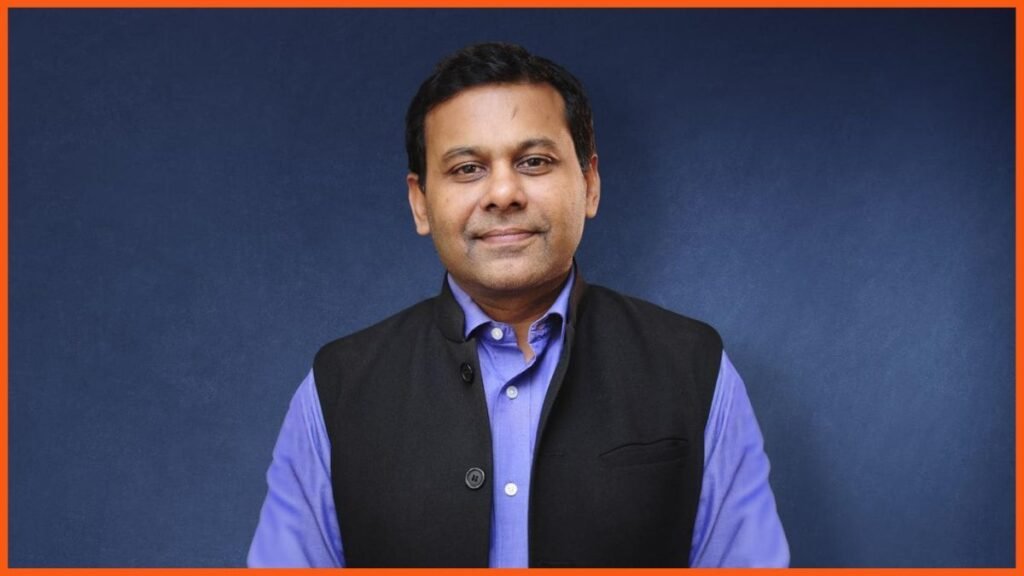 New Delhi (India), September 16: As the world becomes more interlinked, the necessity of having a standard system for recognizing degrees across borders becomes more pressing than ever. A uniform system makes sure that academic credentials are standardized and enables people to meaningfully demonstrate their talents and expertise to prospective employers. Moreover, it promotes initiatives for academic interaction and exchange, fostering intellectual growth and better inter-institutional coordination. Vineet Gupta Jamboree Education MD, who is a pioneer in overseas test preparation, says – "For students and working individuals, the differences across educational systems and certificates might be significantly challenging. In this interconnected, globalised world, global degree recognition is highly important, and it will help both students and professionals."
Indian and Australian governments, in their attempt to foster deeper educational ties and bring about a positive change, have agreed upon the Education Qualification Recognition Mechanism. With the announcement by Australian Prime Minister Anthony Albanese, this mechanism will allow students with degrees from India to go to Australia and have their credentials recognized, and vice versa. For Indian students who want to pursue higher education or job prospects in Australia, it would make the process simpler and smoother. This recognition mechanism will help students by relieving them of the burden of spending additional time and resources to get their degrees validated in Australia. This action will deepen educational links between the two countries, opening up new avenues for collaboration and exchange in the educational sector. Moreover, this recognition will support the development of a more inclusive and collaborative global education system.
The new approach will make it simpler for companies to assess applicants and take smart decisions by facilitating the identification of academic credentials and talents. The promotion of academic exchange and collaboration programmes would increase the chances for students to learn from each other and for institutions to collaborate to develop their respective disciplines.
Together with the recognition system, the Australian Prime Minister also introduced the Maitri Scholarships, a brand-new scholarship programme for Indian students who desire to study in Australia. As a part of the bigger Maitri programme, which aims to strengthen links between the countries on all fronts, the scholarships will assist Indian students to pursue higher education in Australia for up to four years.
Vineet Gupta of Jamboree Education applauded these efforts to create a more open and inclusive educational system. He declares, "Indian institutions would gain more credibility if their degrees are recognized in Australia, which will also draw more Indian students to study there. Also, the Maitri scholarships will offer Indian students a wonderful chance to study abroad and acquire exposure to other cultures, which will help them stick out in the competitive global employment market."
For both students and educational institutions, using the potential of global degree recognition may lead to a wealth of options. A degree with international recognition helps students look more credible and opens doors to greater academic and professional opportunities. It is a positive step towards creating an educational ecosystem that is more cohesive and integrated, promotes intellectual growth and enhances cross-cultural relationships. The Australian government's decision to accept degrees from India will open the door for a more open and transparent educational system and encourage greater integration between Australia and India.
As Vineet Gupta of Jamboree Education states, "The Australian government's decision to acknowledge degrees from India is a game-changer for the global educational system. The universal recognition of degrees across nations would help companies more effectively assess the knowledge and talents of individuals as more students cross borders to pursue higher education. This would not only assist Australian and Indian educational institutions and students, but will also strengthen social ties and promote globalization. The action will encourage other nations to take a similar course and make way for a more welcoming education system on a global scale."
If you have any objection to this press release content, kindly contact pr.error.rectification[at]gmail.com to notify us. We will respond and rectify the situation in the next 24 hours.