Ayurvedic Expert Vaidya Yogesh Vani Transforms Lives in India with Holistic Healing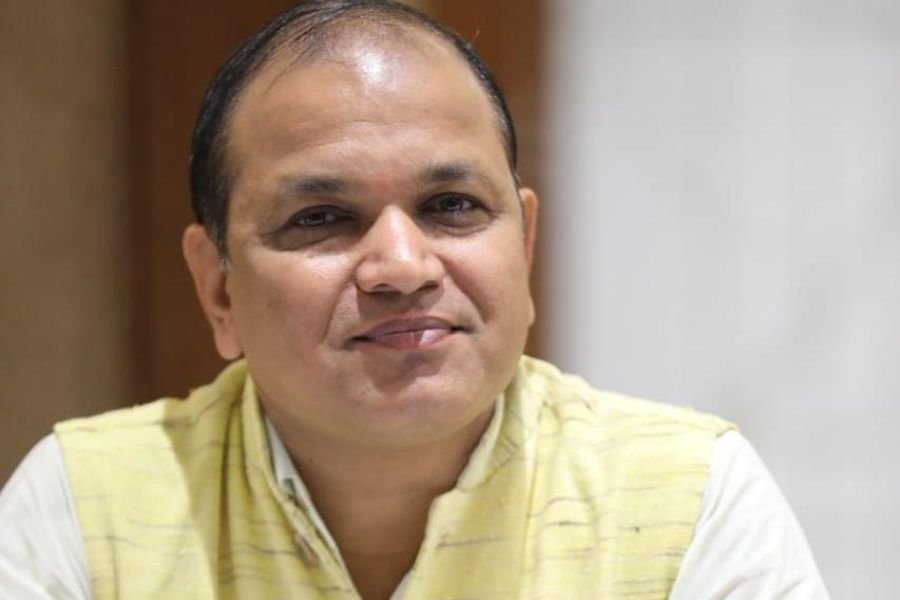 New Delhi (India), May 22: Ayurveda, the ancient Indian system of medicine, has gained widespread acclaim for its holistic approach to healing. Vaidya Yogesh Vani, a highly esteemed Ayurvedic doctor in India, has been transforming lives through his unique treatment methods. With a strong focus on personalized care and a profound understanding of Ayurvedic principles, Vaidya Yogesh Vani has received numerous accolades and recognition for his outstanding contributions to the field of Ayurveda.
Vaidya Yogesh Vani's Treatment Philosophy:
Vaidya Yogesh Vani operates the renowned clinic, Niramay Swasthyam, which has established itself as a leading Ayurvedic healthcare center in India. With a specialization in treating conditions such as psoriasis, arthritis, migraines, and Parkinson's disease, Vaidya Yogesh Vani's methods are rooted in Ayurveda's saptdhatu (seven tissues) system. However, his approach extends beyond medication, emphasizing the transformation of patients' lifestyles and thought patterns to restore balance to their dhatu (tissues) and Prakriti (nature).
Noteworthy Achievements:
Vaidya Yogesh Vani's exceptional contributions to Ayurvedic medicine have garnered him several awards and recognition. He has been honored with prestigious accolades, including the Rashtriya Seva Ratna Award, the Gandhi Peace Foundation Award, and the Dr. APJ Abdul Kalam International Award for his remarkable accomplishments in the field of Ayurveda. Vaidya Yogesh Vani has also received acclaim from reputable organizations such as the Indian Vaidyas and has been recognized as an outstanding Ayurvedic Doctor in Gujarat by the Chikista Sansar organization.
Personalized Treatment and Patient Care:
What sets Vaidya Yogesh Vani apart is his unwavering focus on personalized treatment. Recognizing the unique nature of each patient, he tailors their care to address their specific needs. Vaidya Yogesh Vani devotes time to understanding his patient's medical history, lifestyle, and emotional well-being before prescribing any treatment. The testimonials of his patients speak to the significant improvements they have experienced in both their physical and emotional health after undergoing his personalized treatment.
Experience and Dedication:
With over two decades of experience, Vaidya Yogesh Vani's success can be attributed to his dedication and passion for Ayurveda. Having treated patients from across the globe, he continually expands his knowledge through ongoing research and learning. Vaidya Yogesh Vani's expertise has been refined through years of practical experience, positioning him as a trusted authority in the field of Ayurvedic medicine.
Health Awareness Campaigns and Mission:
In addition to his medical practice, Vaidya Yogesh Vani actively participates in health awareness campaigns throughout Gujarat, Madhya Pradesh, and Maharashtra. His mission is to inspire individuals to lead healthy and fulfilling lives, exemplified by his motto, "swastha raho, masta raho" (Stay healthy, stay happy). Vaidya Yogesh Vani's commitment to promoting the message of good health further solidifies his reputation as a respected figure in Ayurvedic medicine.
Conclusion:
Vaidya Yogesh Vani's remarkable achievements and unwavering commitment to his patient's well-being have positioned him as a prominent Ayurvedic doctor in India. Through his holistic approach, personalized treatment, and dedication to improving lives, he has garnered numerous awards and accolades. At Niramay Swasthyam, Vaidya Yogesh Vani continues to transform lives, one patient at a time. His success stories serve as a testament to the transformative power of Ayurvedic medicine.
Website: http://vaidyayogeshvani.com
Whatsapp: http://wa.me/+919825440570
If you have any objection to this press release content, kindly contact pr.error.rectification[at]gmail.com to notify us. We will respond and rectify the situation in the next 24 hours.