How to enhance an L-shaped kitchen for maximum productivity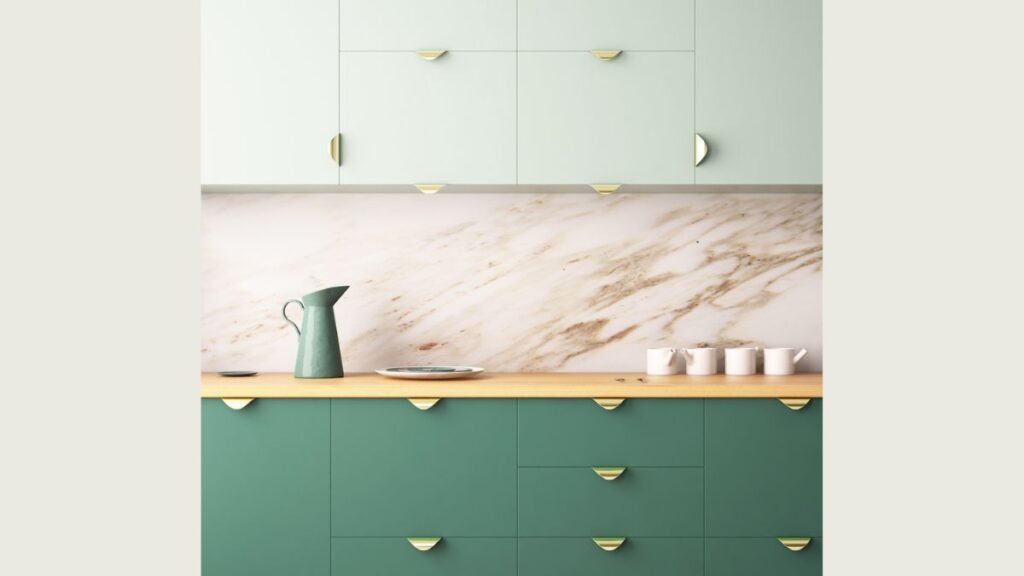 Bangalore (Karnataka) [India], May 23: Your kitchen space must be designed in such a way that it works for you and is a place you enjoy spending time in. It's no secret that L-shaped kitchens are a favourite in most Indian homes. The space allows for plenty of storage and flexibility without feeling crowded. However, having a stylish kitchen isn't enough. If it fails in terms of functionality, it's just frustrating to work in, and expensive to fix. Here are some L-shaped kitchen interior design ideas to bring out the best in your kitchen!
Idea #1 – Let colours set your mood in the kitchen
Colours influence mood…there's a whole course on the subject! L-shaped kitchens provide a wonderful opportunity to work with different colours ensuring that your space will always feel welcoming to you. One of the best ways to choose a palette is to include 3 different colours in sections – countertop, cabinets and walls, with two of them in contrast! You can also combine two complementary colours and add a bright colour to a sea of white, or vice versa.
Idea #2 – Let the kitchen layout work for you
A refrigerator or a full-sized cabinet is likely to mark one end of your kitchen's L-shaped layout. This also comes in handy when you want to hide the kitchen's view from the dining or living room. In most cases, the other end of the L ends at a wall or sometimes, leads to your utility or balcony. You can make the best use of the dividing wall space to place vertical storage cabinets that don't hamper the use of counter space.
Think beyond cooking when planning your kitchen space. How do you plan to use it? Are you planning to entertain guests, work, or dine there? What type of modular kitchen are you looking for? Also, be mindful of the working triangle when laying out your kitchen.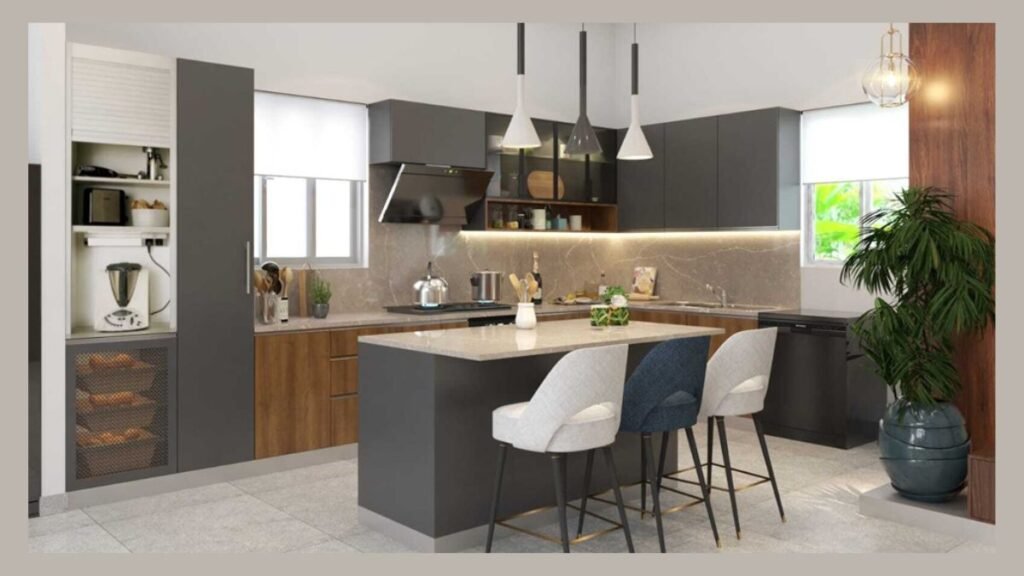 Idea #3 – Consider open concept kitchens
Open shelving is a great option if you want your kitchen to feel bright, open, and spacious. Open shelves can effectively open up a space and your fancy crockery can be displayed to provide a splash of colour and personality. However, you do not necessarily have to go with exclusive open shelving. A more realistic solution is to combine open shelving with closed cabinets, according to the best interior designers in Chennai.
If you're a stickler for clean lines and closed cabinetry, consider knocking down the wall between the kitchen and the dining, in order to create an open floor plan. This not only helps the kitchen's user have full visibility into the rest of the house, it can also be a way for the family to bond over cooking and food!
Idea #4 – Go for islands
Adding an island to a modern kitchen provides extra storage and prep space, plus a focal point for socialising when paired with bar stools for a stylish island seating arrangement. Make sure that your kitchen's size is adequate for this kind of layout. The island can be styled differently from the rest of the kitchen, in order to make it a statement piece in your kitchen.
Idea #5 – Make the best of the corners
No matter what size your kitchen is, every inch counts! One of the most employed L-shaped kitchen interior design ideas is to utilise corners with open shelves or hanging racks for spices, mugs, and plates. Place a rod with hangers and hooks under the bottom shelf to hang the knives, spoons, etc. This can be particularly useful near the washing and cooking areas.
A smartly planned L-shaped kitchen can be the most efficient kitchen design for Indian homes! If you're looking for expert advice on what works best for your kitchen, Vibrant Spaces is here to help. We provide end-to-end interiors that combine functionality with the best design. Reach out to us for more information.
Expert Tips For Kitchen Interior | Vibrant Spaces – Dream Home Interior Designers
Memories are handmade with love in the kitchen. But, so much of kitchen design depends on the space. That's why there are so many varieties of modular kitchen styles to choose from. Watch the video, be inspired and get designing.
If you have any objection to this press release content, kindly contact pr.error.rectification[at]gmail.com to notify us. We will respond and rectify the situation in the next 24 hours.