UPSC Civils 2022-23 Toppers of Telangana & Andhra from AKS IAS Hyderabad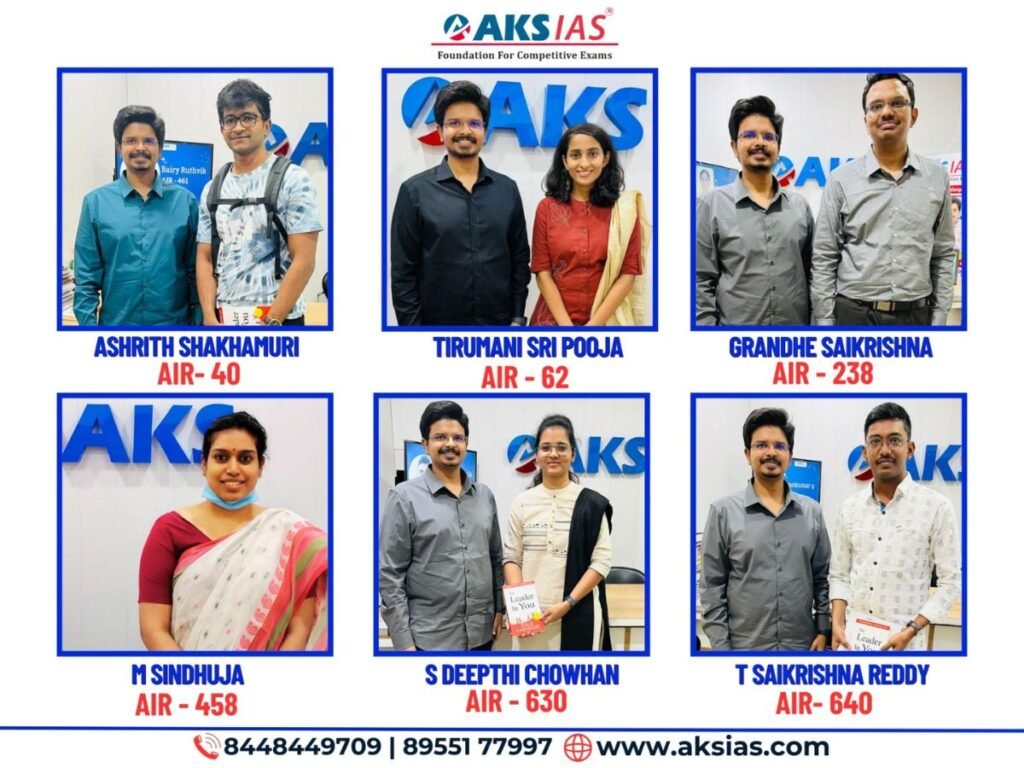 30+ IAS Officers from AKS IAS Academy Hyderabad in UPSC Civils Results 2022-23. Top UPSC Coaching Centre in Hyderabad.
Hyderabad (Telangana) [India], May 29: AKS IAS Academy in Hyderabad has once again proven its mettle in the field of civil services education by securing an impressive tally of 30+ ranks in the prestigious UPSC (Union Public Service Commission) examination held in 2022. The academy's Director, M.S. Shashank, proudly announced the outstanding achievement, highlighting the institution's commitment to personalized mentorship, exceptional faculty, and innovative teaching methodologies.
AKS IAS Academy being the Top UPSC Coaching institute in Hyderabad has consistently strived to provide comprehensive guidance and support to its students, aiming to transform their dreams of serving the nation into reality. The academy's success lies in its ability to offer a unique learning environment that fosters intellectual growth, facilitates holistic development, and equips students with the necessary skills to excel in the highly competitive UPSC examinations.
One of the key aspects that set AKS IAS Academy apart is its personalized mentorship program. Each student is assigned a dedicated mentor who provides individual attention, guidance, and support throughout the preparation journey. This personalized approach ensures that students receive tailored strategies and constructive feedback to enhance their strengths and address their weaknesses.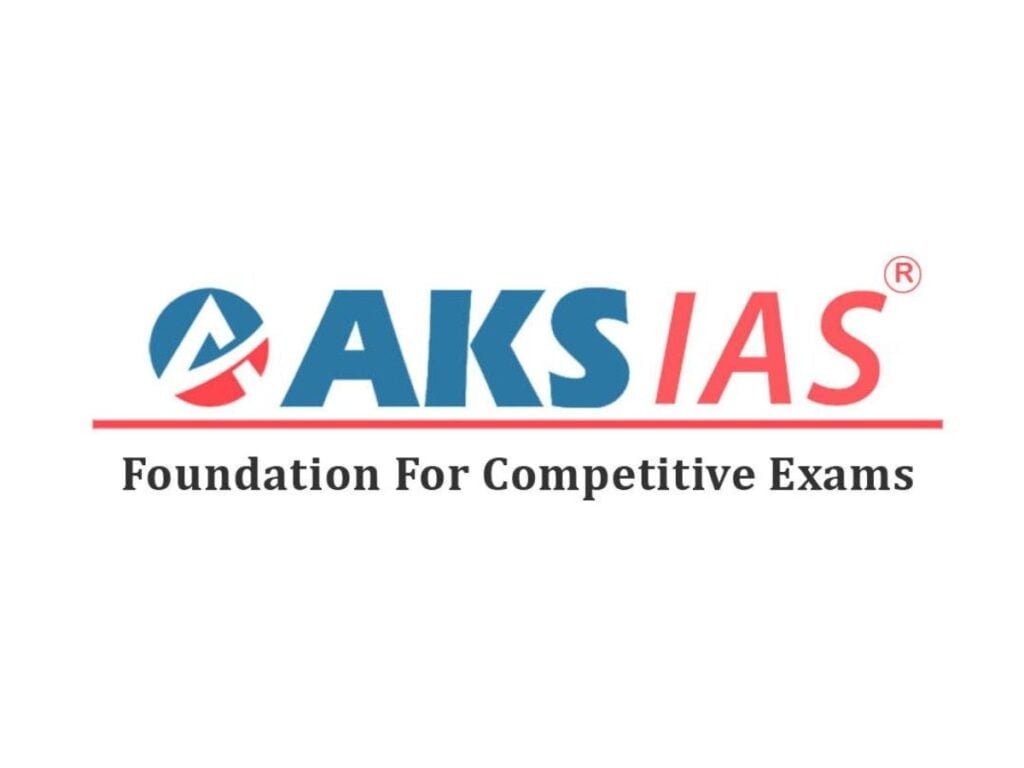 In addition, AKS IAS Academy boasts a well-stocked library that serves as a treasure trove of knowledge, allowing students to access a vast array of books, study materials, and resources relevant to the UPSC syllabus. The library serves as a quiet and conducive space for students to engage in focused self-study, research, and exploration.
The academy's faculty comprises seasoned educators with extensive experience in their respective fields. The senior-most faculty members bring a wealth of knowledge and expertise to the classroom, ensuring that students receive the highest quality of education. The faculty members are not just educators but also mentors, guiding students in their academic pursuits and shaping their overall personality development. AKS IAS is a Known for its specialized IAS Mentorship and Civils Coaching in Hyderabad.
AKS IAS Academy places significant emphasis on mock interviews conducted by retired IAS officers. These mock interviews simulate the actual UPSC interview process, providing students with valuable exposure and helping them build confidence. Such interactions with experts in the field enable students to fine-tune their communication skills, develop clarity of thought, and gain a deeper understanding of the expectations of the selection panel.
To further strengthen students' preparation, the academy offers an extensive collection of test series and previous year question papers. These resources help students assess their progress, identify areas that require improvement, and familiarize themselves with the examination pattern. By practicing with these materials, students gain valuable insights into the UPSC examination, enabling them to approach the actual test with greater confidence.
AKS IAS Academy is known for its innovative teaching methodologies that go beyond traditional classroom lectures. The academy employs interactive teaching techniques, audio-visual aids, group discussions, and case studies to make the learning process engaging, enjoyable, and effective. These methods not only enhance students' retention and comprehension but also encourage critical thinking and analytical skills.
The success achieved by AKS IAS Academy in the UPSC 2022 examination is a testament to its commitment to excellence. Among the notable rankers are Sri Sai Ashrith Shakhamuri securing an outstanding 40th rank, Deepthi Chauhan achieving a commendable 630th rank, and Grandhe Sai Krishna attaining a remarkable 293rd rank. Their achievements reflect the academy's dedication to nurturing and supporting students throughout their UPSC journey.
Hear from Few of the Rankers
Sai Ashrith Shakhamuri, Rank 40:
"I owe my success to AKS IAS Academy and the exceptional mentorship I received throughout my preparation. The personalized guidance, comprehensive study materials, and mock interviews by retired IAS officers were instrumental in shaping my understanding and approach. I am immensely grateful for the support and encouragement provided by the academy."
Deepthi Chauhan, Rank 630:
"AKS IAS Academy's holistic approach to UPSC preparation truly made a difference in my journey. The library resources, senior faculty members, and innovative teaching methodologies helped me build a strong foundation. The academy's focus on self-assessment through test series and previous year papers boosted my confidence and prepared me for success."
Grandhe Sai Krishna, Rank 293:
"AKS IAS Academy's commitment to excellence and the constant motivation provided by my mentors played a crucial role in my achievement. The mock interviews by retired IAS officers helped me gain valuable insights into the interview process. The academy's comprehensive guidance and post-course support were invaluable in my UPSC preparation."
AKS IAS Academy's exceptional performance in the UPSC 2022 examination showcases its dedication to nurturing future civil servants. The academy's personalized mentorship, comprehensive study materials, senior faculty, access to library resources, mock interviews, and innovative teaching methodologies continue to empower aspiring civil servants on their path to success.
For more information, please visit AKS IAS Academy's website at https://aksias.com/ or contact the academy at info@aksias.com
Call at 8955177997, 8448449709
If you have any objection to this press release content, kindly contact pr.error.rectification@gmail.com to notify us. We will respond and rectify the situation in the next 24 hours.