Pioneering the Ar/Vr Landscape, Cymax Announces India's First Futuristic Vr Techno-Park and Ar/Vr College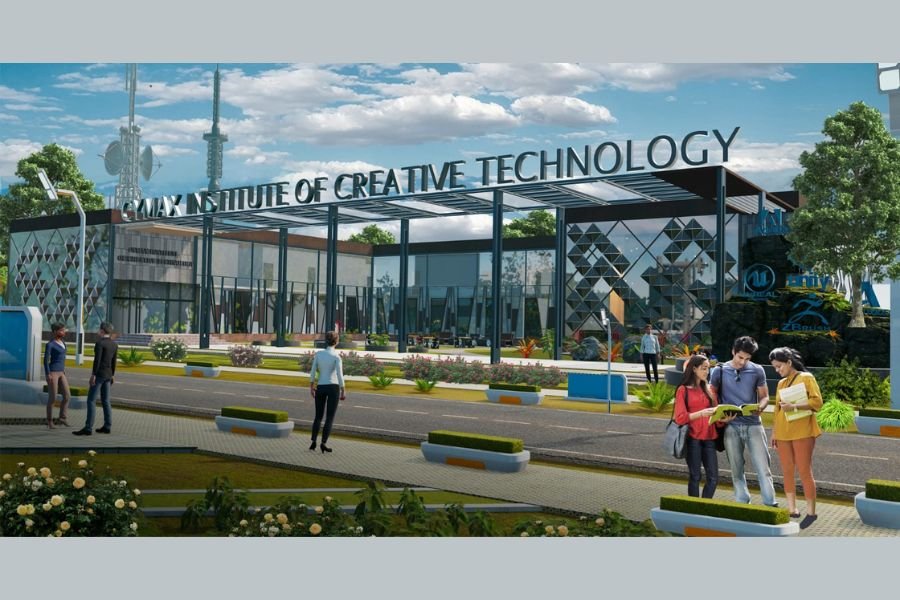 New Delhi (India), June 24: Cymax Infotainment Pvt Ltd is an industry leader in AR/VR solutions, established in Hyderabad, Telangana state, delivering world-class immersive experiences and innovative solutions across sectors. Committed to technological advancement and innovation. Cymax is creating a new era of digital interaction and engagement. Proudly announces a world-class VR Techno-Park and a full-fledged AR/VR college – the first of its kind.
Renowned for crafting unique AR/VR solutions for distinguished organizations such as the Defence Research and Development Organization (DRDO), the Telangana State Forest Development Corporation (TSFDC), and top-tier real estate companies. Their innovative AR/VR marketing applications are reshaping customer engagement models and offering unparalleled experiential marketing avenues.
Having already developed infrastructure on its own 34-acre land near the RGI International Airport, Cymax is on track to establish the 'Cymax Institute of Creative Technology'. This groundbreaking initiative will be India's first fully-fledged AR/VR college, fostering innovation and nurturing the next generation of creative technologists.
The company's 34 Acres of land are also set to host the VR Techno-Park, a global hub for AR/VR technologies designed in collaboration with world-class AR/VR companies. This hub will integrate software, hardware and creative technologies, offering a holistic development platform for AR/VR innovation.
Expanding its influence in the entertainment sector, Cymax has developed the first-of-its-kind VR 360 Movies, offering a novel, immersive cinematic experience and ready to share this cutting-edge technology with movie makers globally. Alongside, it has successfully established two VR Movie theatres in renowned malls of Hyderabad and has plans to roll this innovation out PAN India.
"At Cymax, we strive to make India a global leader in AR/VR technology. Our upcoming ventures and product offerings demonstrate our commitment to redefining the traditional boundaries of immersive technology," stated Mr.Gouri Shankar, the CEO of Cymax.
For more information about Cymax Infotainment Pvt Ltd and their groundbreaking AR/VR products can be found on the company's website: www.cymax.co.in; please contact: +91 7337332776 or email: admin@cymax.co.in. More details
Press Contact:
Name: M.Gouri Shankar -CEO
Phone: +91 9848321424
Email: ceo@cymax.co.in
If you have any objection to this press release content, kindly contact pr.error.rectification[at]gmail.com to notify us. We will respond and rectify the situation in the next 24 hours.