Loom Solar to offer full scale – widest range of residential, commercial and industrial solar solutions in India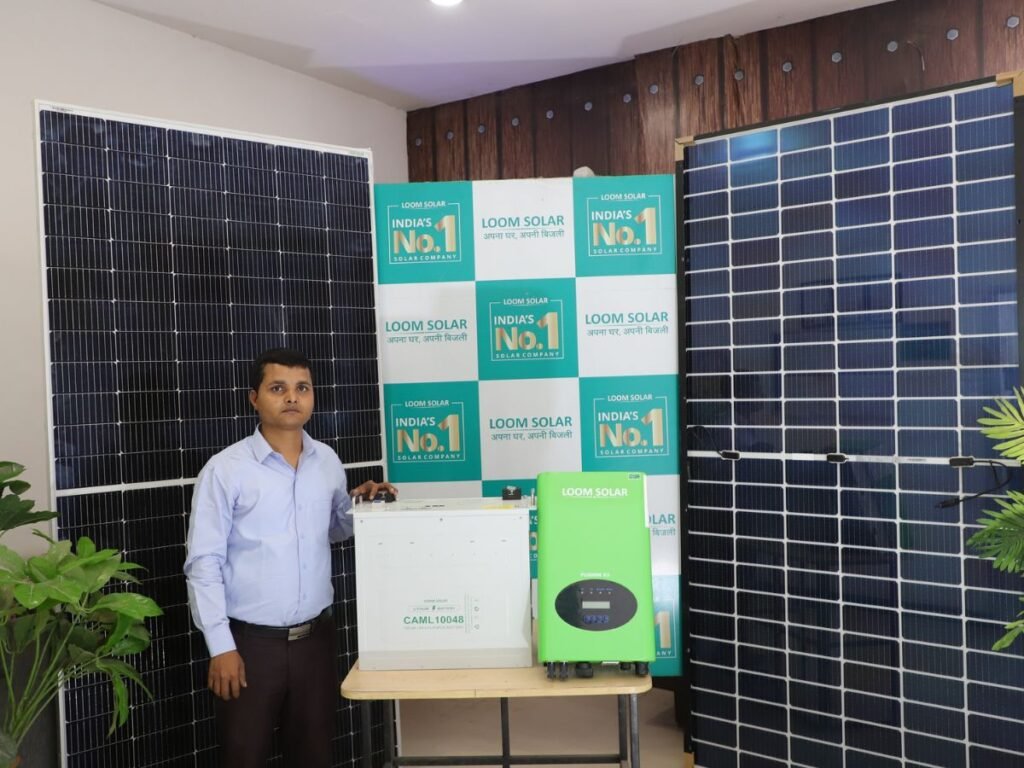 July 5: To address the increasing demand of rooftop solar requirements in India, emerging solar tech startup, Loom Solar and a leading manufacturer of high-quality solar panels, and lithium batteries today announced to offer full scale and the widest range of solar solutions for residential, commercial and industrial purposes. Loom Solar has TOPCon solar PV modules with one of the highest efficiencies at 22.5% in its class and technologically advanced solar products including Shark series – Mono-facial and bifacial, DCR solar panels, solar inverters (on grid and hybrid) and lithium batteries, making it a complete and end to end solutions provider to its customers. The solar solutions are also solving the customers' concerns of increasing cost of electricity bills.
The launch of complete range of Loom Solar's products in India is in line with Loom Solar's 'Mission -Zero Emission' aiming to reduce carbon footprint at a household, commercial and industry level.
Loom Solar's Shark Series- Solar solutions are a perfect solution for limited space rooftops. Their higher module conversion efficiency, excellent low light performance including cloudy days, mornings and evenings and ability to withstand the most challenging and inclement weather conditions makes it highly reliable for power generation.
To support the solar adoption, under its existing Mission- Zero Emission, Loom Solar has chosen 3 core frameworks – firstly facilitation of faster solar loan and/or availing solar subsidy, secondly innovation at product and solutions level, and thirdly distribution- access and touchpoints.
Speaking about the launch, Nishi Chandra, Head Marketing, Loom Solar said, "The launch of a complete range of solar solutions for residential, commercial and industrial usage is a case of our capabilities, to introduce technologically advanced products for any requirements. With this, we have enabled the facilitation of solar subsidy for customers and have also stepped up the solar loan availing process. With the summer season, this is the perfect time to invest in solar power and with our unique products, it's a win-win situation for the customers and the environment."
Loom Solar's Solar solutions are developed by using world class technology- the Shark solar panels with highest efficiencies at module level. Loom Solar's CAML lithium batteries have capacities equivalent to 6 lead acid batteries.
Loom Solar has been investing in its research and development to bring innovative and newer technologies for India.
If you have any objection to this press release content, kindly contact pr.error.rectification@gmail.com to notify us. We will respond and rectify the situation in the next 24 hours.