VEGA launches Go Mini Hair Styling Series – The Mini-sized marvels: a next big disruption in the Hair Styling Appliances Category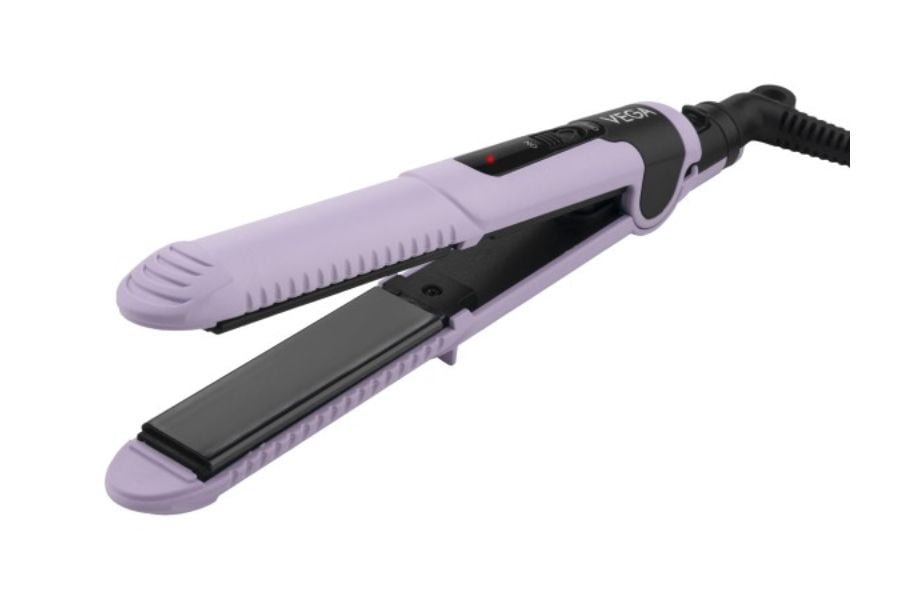 Vega Go Mini Hair Straightener
Delhi-NCR (India), July 15: VEGA, India's one of the leading brands in personal and beauty care, also known as India's number one Hair Styler Appliance brand, announced today the launch of its vibrant Vega Go Mini Series under the hairstyling appliances category. Designed with the needs of travellers, college goers, beauty enthusiasts, influencers, professionals, and among others in mind. The Vega Go Mini Series would offer a range of mini-sized and on-the-go hair-styling appliances that ensure maximum style on the go.
The Vega Go Mini Series features a line-up of two exceptional products in July month; the Vega Go Mini Hair Straightener and the Vega Go Mini Hair Straightener Brush. These travel-friendly gems embody precision, portability, convenience, versatility, and affordability. Their compact design prioritises ease of use, storage and fast heat, making them ready to use in just 50 seconds. With narrow heating plates, they delicately glide through medium to short hair, creating elegant styles and quick style touch-ups and refined styles. Ideal for both working professionals and beginners, these gems are the perfect choice for on-the-go hairstyling. Expect salon-quality results with effortless glam no matter where you find yourself.
According to Sandeep Jain, Director at Vega, this unique Vega Go Mini-series- stands as a testament to our unwavering dedication to excellence, consistently meeting the ever-evolving demands of the market. With each product in this series, we set out to meet the demands of modern lifestyles, offering innovative solutions that seamlessly integrate into your everyday routines. We are excited about this new series where portability and style converge, empowering users to redefine their hairstyling experience on the go.
In a world where time is precious, we yearn for solutions that integrate into our fast-paced routines. Recognizing the evolving demands of Gen-Z, travel enthusiasts, ambitious professionals, and convenience seekers, our Vega Mini Go Series- is a reliable companion always by your side no matter where you go. Each carefully crafted piece within this series embodies a spirit of innovation, offering elegance and portable appliances for your dynamic lifestyle. Whether exploring distant horizons, preparing for pivotal meetings, or immersing yourself in the vibrant allure of nightlife, our lightweight mini companions effortlessly fulfil your styling need, said Eiti Singhal, Chief Marketing Officer at Vega.
The Vega Go Mini Hair Straightener is priced at MRP 999/-, while the Vega Go Mini Straightener Brush is priced at MRP 1,499/-. Both products offer a two-year warranty and on-site service in select cities. Vega Go Mini Series will be available on Amazon's "Prime Day Sale" starting on 15 July 22, with a special launch offer.
Vega is also gearing up for an exhilarating expansion of its Go Mini-Series in the upcoming months, introducing a diverse array of products designed to revolutionise the on-the-go styling and grooming routine in India.
ABOUT VEGA: 
VEGA, one of India's leading personal care appliances and beauty care accessories brands, is revolutionizing the industry with its unparalleled range of head-to-toe home styling, personal care appliances, and beauty care accessories. With a legacy of more than two decades, it has firmly established itself as a frontrunner, captivating the hearts of countless beauty enthusiasts nationwide, particularly in the hair styling and personal care appliance categories. Committed to innovation and excellence, it has been recognized as India's No. 1 hair styler, Hair Brush, and Hair comb brand according to research conducted by AZ Research, published in February 2023. Currently, with over 600 SKUs, it caters to the discerning needs of millions of valued customers within India's thriving markets, offering everything from hair brushes to hair combs and cutting-edge head-to-toe grooming and styling products for women & men's personal care. https://www.vega.co.in/
Product
Key Features
Vega Go Mini Hair Straightener
(VHSH-40)
• Ceramic Coated Plates• Ready to use in just 50 seconds• Maximum Temperature upto 210°C• Floating Plates • Easy Lock System• Hanging Loop • 360° Swivel Cord • Operating Voltage: 110-240V-50/60Hz
Vega Go Mini Straightener Brush
VHSB-05
• Ceramic Coated Bristles• Fast heat up and Ready to use in just 50 seconds• Display Type: Indicator (Blue – 170°C and Green – 200°C) • Automatic Cut-off: 1 hour • Cord Length: 1.8 meters with 360° Swivel Cord• Operating Voltage: 110-240V~,50/60Hz • Wattage: 30W
For media inquiries, please contact:
Anu Bakshi  
anu.bakshi@vega.co.in
7838666725
If you have any objection to this press release content, kindly contact pr.error.rectification[at]gmail.com to notify us. We will respond and rectify the situation in the next 24 hours.