Introducing Abhishek: The Tenacious Entrepreneur with a Vision for Success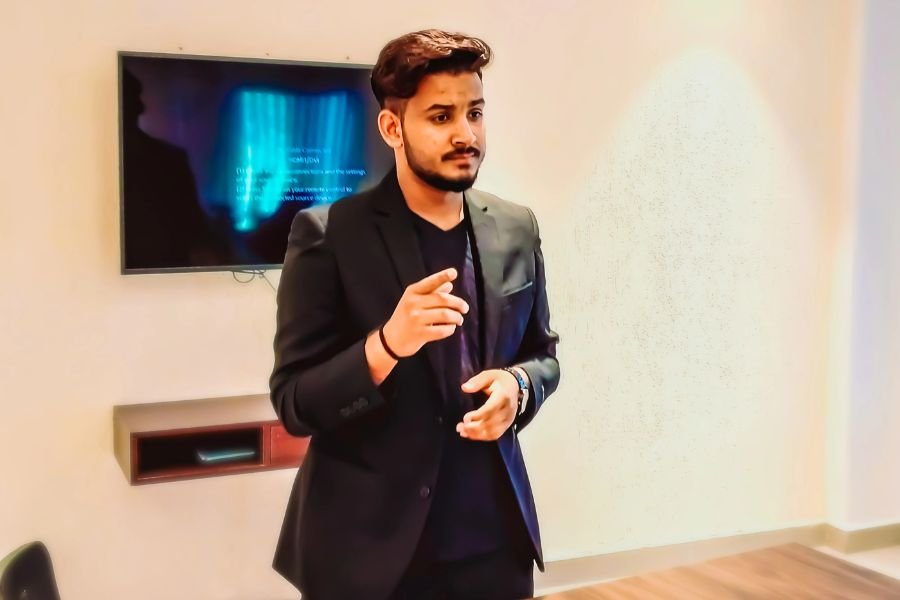 Abhishek: The Tenacious Entrepreneur
Mumbai (Maharashtra) [India], July 22: We are excited to introduce Abhishek, an exceptional 21-year-old entrepreneur whose unwavering determination and ambition have made him a true inspiration for aspiring business enthusiasts worldwide. As the founder and visionary behind the flourishing enterprise Dream Big Media, Abhishek's remarkable journey serves as a beacon of hope for all those striving to turn their dreams into reality.
Transforming Dreams into Tangible Success
In a competitive business landscape, Abhishek's company, Dream Big Media, has achieved resounding success owing to his astute decision-making and unyielding dedication to customer satisfaction. Under his strategic leadership, the company has rapidly gained prominence and garnered respect within the business sphere.
Diverse Ventures: An Entrepreneurial Explorer
A true maverick in the realm of entrepreneurship, Abhishek exemplifies the spirit of exploration by venturing into various business domains, including dropshipping, affiliate marketing, and trading. Each endeavour has served as a valuable learning experience, propelling him to adapt and excel in any business pursuit he undertakes.
The Power of Knowledge
A voracious learner, Abhishek actively immerses himself in books and seeks wisdom from accomplished individuals in the business world. He firmly believes that knowledge is the cornerstone of sound decision-making, expertly amalgamating the wisdom he garners with his own experiences to bolster the success of his enterprise.
Undeterred Perseverance
Abhishek encountered numerous challenges during the nascent stages of his entrepreneurial journey. Despite facing scepticism from naysayers, he exhibited tenacity and refused to succumb to adversity. Instead, he channeled his energy into proving his detractors wrong, ultimately establishing himself as a force to be reckoned with.
A-Pillar of Support
In the face of scepticism, Abhishek was fortunate to have an unwavering support system, a steadfast rock that provided strength during trying times. The presence of someone who steadfastly believed in his vision proved instrumental in bolstering his resolve.
Empowering Aspirations
Abhishek's compelling narrative serves as a poignant reminder that dreams are worth pursuing and that embracing novelty is pivotal to success. Through unwavering diligence, self-belief, and a reliable support network, we can surmount obstacles and achieve extraordinary feats.
Inspiring the Business Sphere
Abhishek's accomplishments shine like a guiding star within the business world, illustrating that with unwavering determination and relentless effort, one can attain their loftiest goals. His journey stands as a testament to the realization of aspirations, imparting invaluable inspiration to aspiring entrepreneurs and industry stalwarts alike.
In conclusion, Abhishek's remarkable journey from a driven dreamer to a triumphant entrepreneur underscores the importance of resilience and the continuous pursuit of knowledge. His story is a testament to the boundless potential that lies within each individual to transform visions into concrete realities. As we celebrate Abhishek's achievements, let us be motivated by his example to chase our own dreams with unwavering passion.
About Dream Big Media
Dream Big Media, founded by Abhishek, is a trailblazing enterprise that has rapidly carved a niche for itself in the business world. Through its innovative approaches and unwavering commitment to customer satisfaction, the company continues to inspire individuals to dream big and achieve the extraordinary.
For more details, Visit https://webinar.groowwithdbm.com/
If you have any objection to this press release content, kindly contact pr.error.rectification[at]gmail.com to notify us. We will respond and rectify the situation in the next 24 hours.