Musical Extravaganza: Ashar Anis Khan Joins Forces with Benny Dayal & Jam8 Studios with KavyaKriti, Setting New Heights in the Independent Music Industry!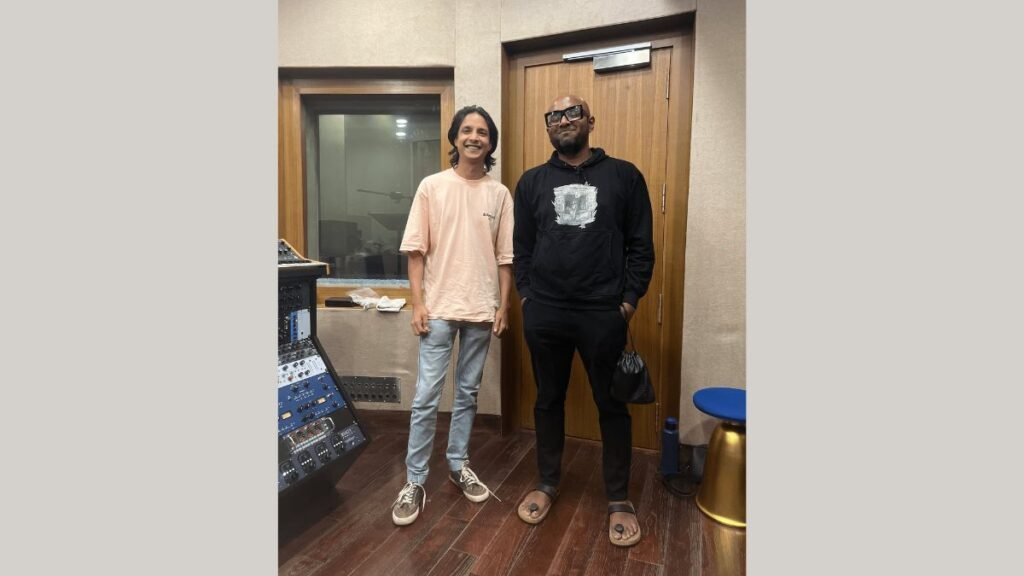 Mumbai (Maharashtra) [India], August 7: In a remarkable collaboration, Independent Music Composer Ashar Anis Khan teams up with the versatile singer Benny Dayal and the esteemed music production house Jam8 Studios and Sister Duo KavyaKriti to craft a scintillating romantic dance number that is set to be the biggest collaboration of the year in the music industry. Produced by Symrann Kaur.
The upcoming project promises to be a delightful blend of Ashar Anis Khan's unique musical style, Benny Dayal's soulful voice, and the creative brilliance of Jam8 Studios, alongside versatile KavyaKriti magical Vocals. As anticipation builds among music enthusiasts, the artists remain tight-lipped about the specific details of the track, heightening the excitement for its release.
Ashar Anis Khan, a trailblazer in the music industry, has consistently wowed audiences with his innovative approach to music composition. Known for infusing traditional elements with modern beats, he has carved a niche for himself in the world of music. Collaborating with Benny Dayal, an artist renowned for his dynamic vocals and emotive expressions, ensures that this forthcoming track will leave an indelible mark on listeners' hearts.
Jam8 Studios, led by ace composer Pritam Chakraborty, is celebrated for producing chart-topping hits across various genres. Ana Rehman, Ginbson George, Shubham Shirule & Aaroh Velanker, the dynamic team of Music Producers of Jam8.Their association with this project signals a seamless amalgamation of talent, creativity, and innovation, making this collaboration highly anticipated and eagerly awaited by fans and critics alike.
Ashar Anis Khan expressed his excitement about the collaboration, stating, "Working with Benny Dayal and Jam8 Studios has been a dream come true. We've all put our hearts and souls into this project, and I believe it will resonate deeply with the audience."
Produced By Actor, Model Symrann Kaur. Said, "I am extremely happy with how the project shaped up. The moment I heard the song, I knew I had to Produce this. Usually, people don't just produce for Audio. But I guess someone had to take the lead, and that's how the magic happens"
While the release date remains under wraps, industry insiders suggest that the track will be accompanied by a visually stunning music video, adding an extra layer of excitement to the upcoming release.
With such remarkable talent and creative prowess behind this project, there is no doubt that Ashar Anis Khan's collaboration with Benny Dayal and Jam8 Studios will set new benchmarks in the independent music industry. Music enthusiasts and fans can prepare themselves for a musical extravaganza that will undoubtedly make waves and become a standout highlight of the year.
If you have any objection to this press release content, kindly contact pr.error.rectification[at]gmail.com to notify us. We will respond and rectify the situation in the next 24 hours.