Appu Series Introduces India's First 4K Animated Feature Film – APPU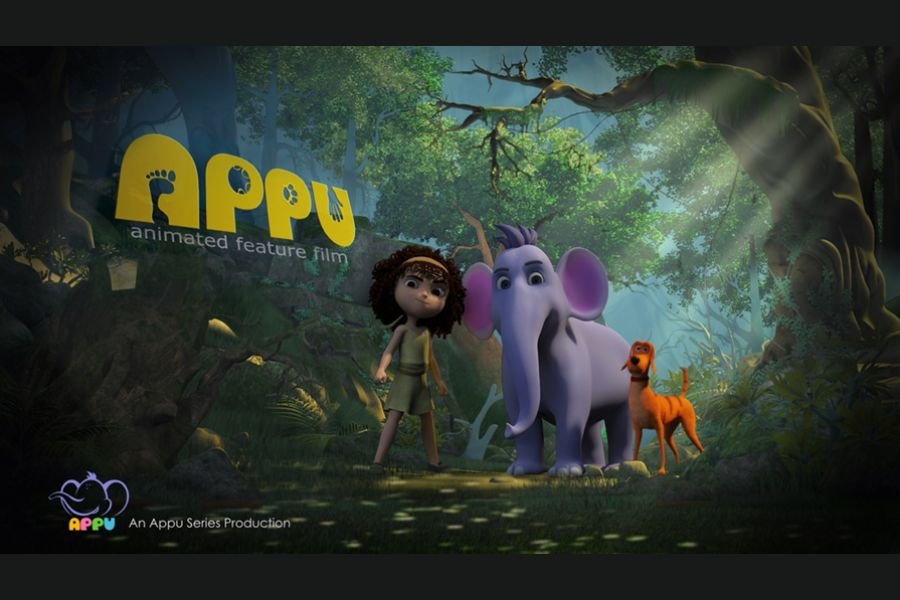 Bengaluru (Karnataka) [India], August 14: Appu Series, the front-runner in children's edutainment, proudly announces the launch of 'APPU' – India's first-ever 4K animated feature film. This momentous cinematic creation is all set to captivate audiences with its spellbinding narrative and visually stunning animation.
Diving into an enchanting world, 'APPU' follows the adventures of Appu, the lovable elephant calf, whose mischievous spirit wins the hearts of children and adults alike. When faced with the heart-wrenching loss of his mother and the capture of his father by poachers, Appu embarks on a heroic journey, discovering his powers and newfound strength to protect his family and species.
"We are thrilled to present 'APPU' to the world," said Suraj Raheja at Appu Series. "With our commitment to excellence in edutainment, this film carries a powerful message about wildlife conservation and environmental stewardship. Through the magic of animation, we aim to inspire the young generation to cherish and protect our precious wildlife."
As we approach Elephant's Day, a symbolic tribute to these magnificent creatures, 'APPU' aspires to raise awareness about elephant conservation and the importance of preserving our natural heritage. The film's emotive storytelling and cutting-edge 4K resolution promise a captivating experience for audiences of all ages.
Appu IP was created as a medium to change the way children learn by making learning as entertaining as possible. Appu Series punctuates its motto of 'learning through fun!' Besides the movie, Appu Series boasts over 1000 animated English songs; Appu – The Yogic Elephant TV Web Series (52X11' in HD & 4K); Grade Based Content Math (K1 through Grade 6), covered in 809 videos with a duration of approximately 61 hours; Logical and Math Puzzles; 1000 animated Puzzles and Brain Teasers; and Appu Merchandise.
As families prepare to embark on this awe-inspiring cinematic adventure, 'APPU' stands as a beacon of inspiration and education, encouraging the young minds of today to become compassionate and responsible stewards of our planet's precious wildlife.
For more information about 'APPU' – the animated feature film and Appu Series, please visit their website.
About Appu Series:
Appu Series, a division of Media Fusion (India) Pvt. Ltd., is a multimedia company dedicated to revolutionizing children's education through entertaining content. With over two billion views on YouTube and close to two million subscribers, Appu Series has become a front-runner in the edutainment industry. From educational rhymes to math lessons and captivating stories, Appu Series continues to set new standards in engaging and enriching learning experiences.
Media Contact:
Name: Mayank Jain
Email: Mayank@elitediscoveries.com
If you have any objection to this press release content, kindly contact pr.error.rectification[at]gmail.com to notify us. We will respond and rectify the situation in the next 24 hours.