The Education Tree and Their Unique Approach to Education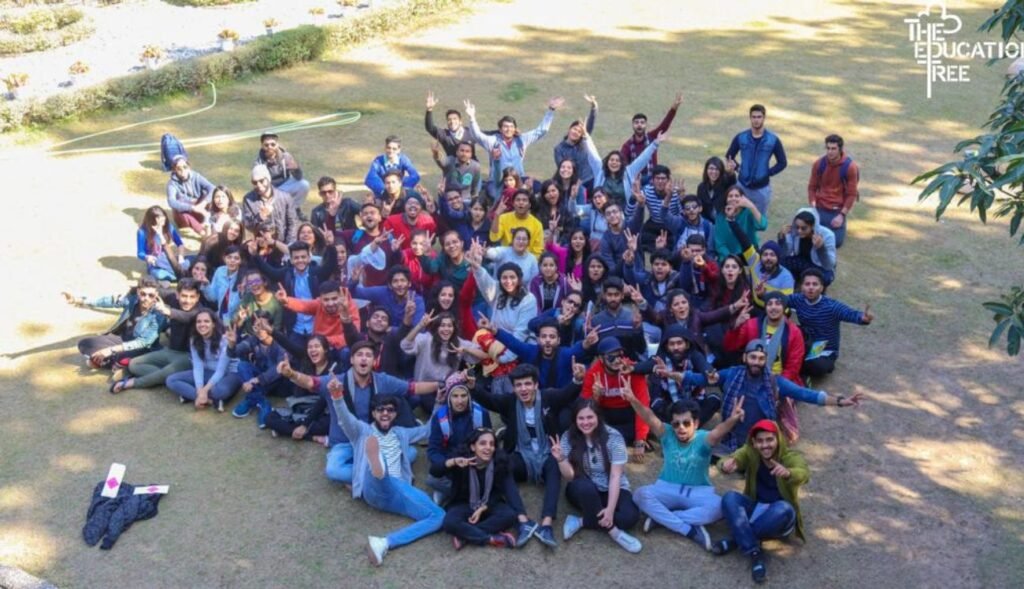 Gurgaon (Haryana) [India], August 29:The Education Tree (TET), a prominent organization dedicated to empowering young minds, is proud to announce the much-anticipated Youth Leadership Summit 2023. This revolutionary conference will be held in Jaipur from September 22nd to September 24th, 2023.
First organised in 2013, The Youth Leadership Summit (YLS) is India's Biggest Leadership Conference for Students. It is a one-of-a-kind residential program that aims to awaken each participant's leadership potential. This summit promises to be a remarkable experience for these young leaders, with fascinating discussions, energetic activities, and intensive workshops. Students have attested that the conference has changed their outlook on their careers and future goals in life.
The Blueprint of Youth Leadership Summit:
Students will engage in a variety of high-energy activities and team-building exercises designed to cultivate leadership abilities, boost confidence, and encourage effective communication over the course of the three-day conference. From public speaking challenges to problem-solving scenarios, participants will be pushed to think critically and interact with their peers. With over 4000 alumni, YLS also provides a networking opportunity for its participants across cities and industries.
Kriti Singhal, the co-founder of the organisation, referred to the conference as "72 hours of high-energy, high-impact activities that promise substantial growth opportunities".
What YLS Brings to The Students:
The value of comprehensive development is well recognized by the Youth Leadership Summit. Expressive art therapy workshops provide a forum for self-expression, enabling participants to delve deeply into their emotions while embracing both laughter and sorrow. These workshops promote personal development, empathy, and resilience, providing attendees with the tools they need to negotiate the challenges of today's society.
Apart from the well-known aspects of leadership, the summit will also delve into important topics, including self-love, gender sensitization, and self-awareness. Participants will obtain a thorough awareness of themselves and the world around them by diving into these topics, fostering respect, equality, and inclusivity in their communities.
Kriti added, "Leadership isn't transactional anymore. It is not about control and command but about collaboration and concern. YLS aims to start relevant conversations about self and others and emphasizes on the importance of empathy and emotional intelligence in leadership."
This conference provides an excellent opportunity for young people to develop their leadership potential, gain confidence, and forge lifelong bonds with like-minded peers. With students attending from across the nation, every year YLS becomes the hub for high-potential students with enduring enthusiasm and creative thoughts.
When asked about YLS, here's what Dhruv Sethi, a previous delegate, said, "YLS is one word that triggers a plethora of emotions and happy memories that fill my heart up." A student at Vivekananda Institute of Professional Studies in Delhi, Dhruv added, "Every time I think about YLS, I have this big smile on my face! The 3 days at YLS are undoubtedly the best 3 days of my life."
Video of the previous conference: https://www.youtube.com/watch?v=ZXocSwS1z-g&t=25s
Pictures of the previous conference: https://instagram.com/theentrepreneursofindia?igshid=MzRlODBiNWFlZA==
Adding Fun to Growth
When asked about how YLS is different, Smriti, the co-founder of The Education Tree, said, "YLS is special to us and to our delegates. We have been constantly evolving it for the past 10 years now and we make it a point to keep it relevant to the issues students face today. Another point of difference is our parties and activities. We are the first organisation to bring Prom Nights to India, and students love the concept! We couple our workshops with pool parties and sundowners to make sure students enjoy the process to its fullest."
Another interesting concept that YLS brings is the cross-dressing activity. Aimed at starting a conversation around gender sensitisation and promoting respect across genders, the cross-dressing activity challenges participants to dress up as the opposite gender and express themselves. Smriti adds, "Cross-dressing has been the highlight of our conference for the past decade now. Although students are initially hesitant, they eventually enjoy the process and take away the invaluable lessons that come with the activity."
This year, the theme for the sundowner party is Meme Night! The participants will be dressing up as their favourite meme characters and rocking the stage with iconic meme moments.
Serving Schools and Corporate Sectors Hand-In-Hand:
The Education Tree also works with schools and corporates to deliver growth workshops. YLS is also designed purely for school students. The Education Tree has been working with Bal Bharati Public School, Rohini and has organised the conference annually for their senior students since 2018.
TET has also worked with over 30 prestigious schools like Delhi International School, Delhi Public School, GD Goenka School and more.
The corporate sector can also find a great opportunity with The Education Tree. With the corporate staff in mind, TET has designed the Meet Your Self Conference (MYS) that is focused more on self-care and embracing peace while aligning oneself towards growth. With exactly the right mix of powerful presentations, meditation, engaging activities, and fun-filled parties, the conference promises to help you discover 'another you' while also providing you with a much-needed break. Kriti added, "MYS is an alternative to the vanilla off-sites"
To learn more about the conference, head to www.youthleadershipsummit.in
About The Education Tree:
The Education Tree is India's biggest youth community, with a presence in over 1500 schools and colleges. It was founded in 2012, and now it is administered by the co-founder sisters, Smriti Singhal and Kriti Singhal. With being able to successfully conduct over 20 conferences and enabling over 4000 young leaders to effect positive change in their communities, TET has reached almost 4 million students through their campaigns and initiatives in the last ten years.
TET was founded with the goal of redefining the fundamental concept of education in the country. Their core motto being, that education extends beyond academics and encompasses art and craft, performing arts, gender sensitization, and so on.
Visit learn more, go to www.theeducationtree.com
If you have any objection to this press release content, kindly contact pr.error.rectification[at]gmail.com to notify us. We will respond and rectify the situation in the next 24 hours.