Digivision360 Technologies: Elevating Digital Marketing in India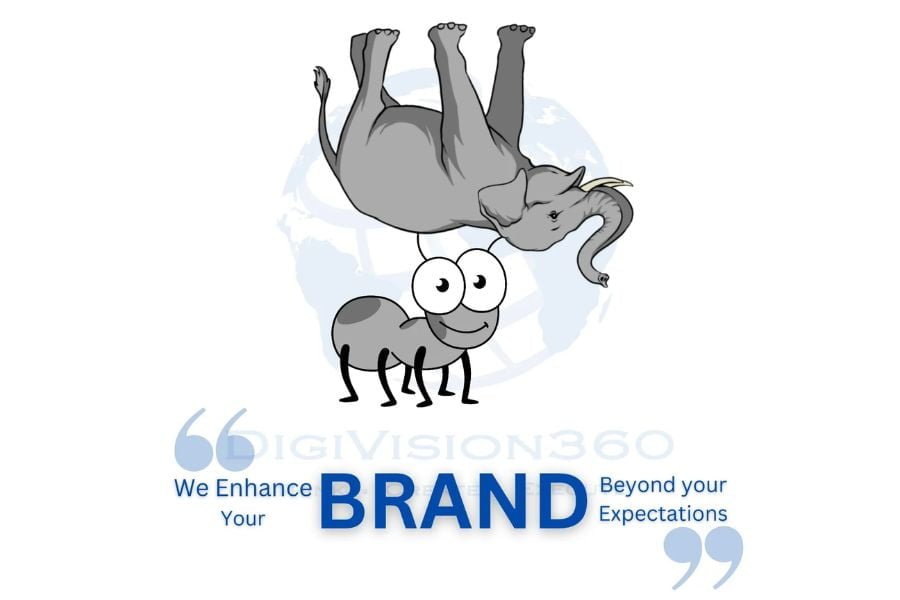 New Delhi (India), September 12: In the fast-paced world of digital marketing, one company stands out as a beacon of innovation and excellence. Digivision360 Technologies, headquartered in Delhi, India, has emerged as one of the top players in the industry, with a notable presence in Jammu, Jalandhar, Amritsar, Maharashtra, and Nainital. In this article, we will take a deep dive into the realm of Digivision360 Technologies and explore how it has carved a niche for itself in the highly competitive digital marketing landscape.
Digivision360 Technologies is not just a digital marketing company; it is a powerhouse of creativity, innovation, and technology. Established with a vision to transform businesses through digital strategies, Digivision360 has consistently delivered exceptional results, making it a household name among businesses seeking online success.
A Journey of Excellence
The journey of Digivision360 Technologies began with a handful of passionate individuals who shared a common goal – to redefine the digital marketing landscape in India. From its humble beginnings in Delhi, the company has expanded its footprint to multiple cities, establishing itself as a formidable force to reckon with.
Services that Define Success
At the heart of Digivision360's success are its comprehensive services. The company offers a wide array of digital marketing solutions, including:
1. Search Engine Optimization (SEO)
Digivision360's SEO experts are wizards when it comes to boosting organic traffic. They employ cutting-edge techniques to ensure that your website ranks at the top of search engine results pages, driving more potential customers to your virtual doorstep.
2. Pay-Per-Click Advertising (PPC)
Harnessing the power of PPC, Digivision360 creates targeted ad campaigns that yield immediate results. With a focus on ROI, they ensure that every penny of your ad spend is put to good use.
3. Social Media Marketing
In the age of social connectivity, Digivision360 leverages the reach of platforms like Facebook, Instagram, and Twitter to create brand awareness and engage with your audience effectively.
4. Content Marketing
Content is king, and Digivision360 knows it well. Their team of content creators crafts compelling and shareable content that not only informs but also converts readers into loyal customers.
What sets Digivision360 apart from the competition is its commitment to delivering tangible results. The company's client-centric approach ensures that each client receives a customized strategy tailored to their unique needs and goals. The result? Increased brand visibility, higher conversion rates, and sustained business growth.
Nurturing Excellence Across India
Expanding Horizons
Digivision360 Technologies has not limited its expertise to the bustling capital city of Delhi. The company has strategically expanded its presence to key locations across India, including Jammu, Jalandhar, Amritsar, Maharashtra, and Nainital.
Local Expertise with Global Vision
In each of these locations, Digivision360 has seamlessly integrated its local expertise with a global vision. They understand the nuances of each region's market while keeping an eye on global trends, ensuring that their clients receive the best of both worlds.
In a world where digital marketing is the lifeblood of businesses, Digivision360 Technologies shines as a beacon of excellence. With its unwavering commitment to innovation, a wide range of services, and a presence that spans multiple cities, Digivision360 is undoubtedly one of the top digital marketing companies in India. For businesses seeking to thrive in the digital age, partnering with Digivision360 is a strategic move toward success.
FAQs
1. How can Digivision360 help my business grow?
Digivision360 offers a range of digital marketing services, including SEO, PPC, social media marketing, and content marketing, all tailored to boost your online presence and drive growth.
2. Is Digivision360 Technologies limited to Delhi, India?
No, Digivision360 has expanded its presence to multiple cities, including Jammu, Jalandhar, Amritsar, Maharashtra, and Nainital, making its services accessible to businesses across India.
3. What sets Digivision360 apart from other digital marketing agencies?
Digivision360's client-centric approach, customized strategies, and a proven track record of delivering results distinguish it from the competition.
4. How can I get in touch with Digivision360 for a consultation?
You can reach out to Digivision360 Technologies through their website ie www.digivision360.com
5. What industries does Digivision360 cater to?
Digivision360 serves a diverse range of industries, including e-commerce, healthcare, education, and more. Their expertise extends across various sectors to meet the unique needs of businesses.
If you have any objection to this press release content, kindly contact pr.error.rectification[at]gmail.com to notify us. We will respond and rectify the situation in the next 24 hours.