Indian Girl Completes Commercial Pilot training in Record time of 5 months and 10 days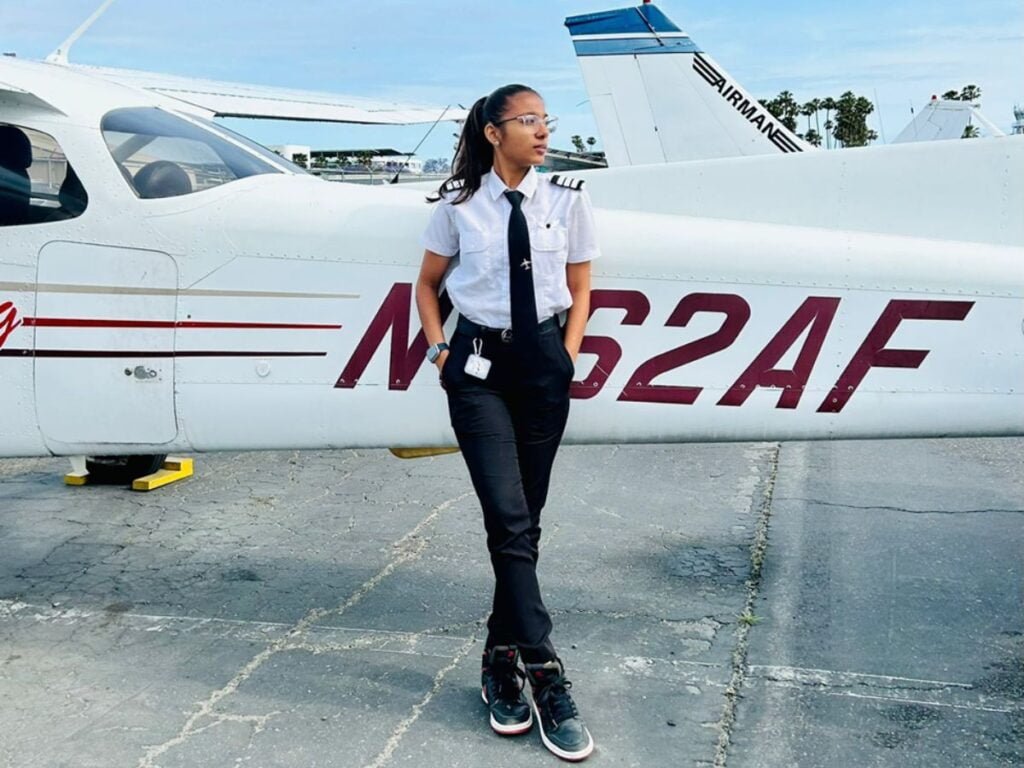 From Mumbai to the Skies: Anshika Mangal Becomes India's Fastest Female Commercial Pilot
Mumbai (Maharashtra) [India], June 29: Anshika Aashish Mangal, 19, from Mumbai, has made aviation history by being the fastest Indian female to finish her Commercial Pilot flight training in the United States in a record 5 months and 10 days.
This incredible achievement has won Anshika a well-deserved place in the Indian aviation sector, establishing a new standard for aspiring pilots nationwide. Her amazing success has not only delighted her parents, Aashish and Payal Mangal, with pleasure but has also given enormous pride to India.
Anshika's remarkable journey began after completing her 12th grade in March 2022. With sheer determination and unwavering focus, she cleared her commercial pilot training theory papers and the WPC Radio Telephone Examination RTR(A) between June and September 2022. Anshika's adventure took flight when she obtained her US visa in November 2022, and in the last week of December 2022, she embarked on her flight training.
While the usual duration for flight training in India ranges from 1 to 1.5 years, in the United States'– it takes around 9 to 12 months– favourable weather conditions allowed Anshika to complete her training in a significantly shorter timeframe. According to an RTI reply by the Directorate General of Civil Aviation (DGCA), 747 commercial pilot licenses were awarded to women between 1st April 2015 and 30.6.22. India has the most female pilots in the world, with 20,993 licenses as of 31st March 2023.
Demonstrating her commitment and talent, she successfully completed the student Pilot, Private pilot, instrument rating, and Commercial pilot License examinations on June 6, 2023. Anshika's resolute focus and unwavering dedication were pivotal in accomplishing her goals with exceptional efficiency.
Anshika's burning passion for aviation blossomed during her 10th grade, fueling her ambition to become a pilot. "My family supported my dreams; their primary concern was my safety," said Anshika. "To address these worries, my father made it a point to speak to the pilots on every flight we took. After ensuring my safety, they wholeheartedly supported my pursuit of becoming a pilot."
Anshika's dedication shone through as she obtained class 1 and then class 2 medical done to make sure she is physically fit to become a pilot. Then she worked very hard to clear all her DGCA theory papers in the 1st attempt. She also cleared the WPC RTR (A) exam. She started her flying in the USA on 27th December 2022.
Anshika's record-breaking achievement is a testament to her relentless determination, but it is also a result of the unwavering support she received from her parents.
Her father, Aashish Mangal, who comes from a business background, said, "We faced the challenge of gathering the right information and guiding Anshika in an unfamiliar field. Anshika's mother, Payal Mangal, provided unwavering emotional support and guidance throughout her journey."
Looking ahead, Anshika plans to undergo multi-engine training and complete her license conversion process in India. She aspires to acquire an A-type rating and is determined to work exclusively for Indian airlines. Her dedication and passion for her country's aviation industry are evident, and she aims to contribute her skills and expertise to the growth of Indian airlines.
If you have any objection to this press release content, kindly contact pr.error.rectification@gmail.com to notify us. We will respond and rectify the situation in the next 24 hours.